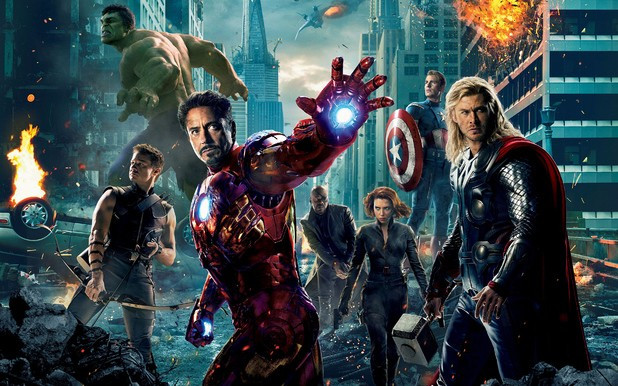 Looks like The Avengers: Age of Ultron actors are once again on set together for filming of the sequel of the 2012-released Marvel monster hit.
After shooting scenes with portions of the cast in various locales such as South Korea and South Africa, the whole team of superheroes seems to be back together, according to a report in The Wrap.
Actor Mark Ruffalo who plays Dr Bruce Banner/ The Hulk in the movie, snapped a few shots of the cast at Pinewood Studios, including a shot of Scarlett Johansson - which suggests that her Russian spy character might be getting into or out of a boxing match.
Ruffalo also posted a selfie with his science and crime fighting partner, Robert Downey Jr.
The actor seems to have gotten into a little bit of trouble with Marvel for sharing these photos. Soon after posting the pics, he tweeted:
I'm sorry @marvel. I will be better. I'm like your black sheep Avenger.

— Mark Ruffalo (@MarkRuffalo) April 23, 2014
Ruffalo then went back to his usual steady stream of environmental tweets.
New on Twitter, Downey Jr also posted a photo from the set of Avengers 2:
You asked for it! My first tweet from the set of Avengers: Age of Ultron with exec producer @jlatcham. pic.twitter.com/ThwoLueMyT

— Robert Downey Jr (@RobertDowneyJr) April 22, 2014
Avengers: Age of Ultron is due out on 1 May 2015 and also stars Chris Evans as Captain America, Chris Hemsworth as Thor and Samuel L. Jackson as Nick Fury, among others.