Avengers: Chris Evans, Jeremy Renner apologise for Black Widow comments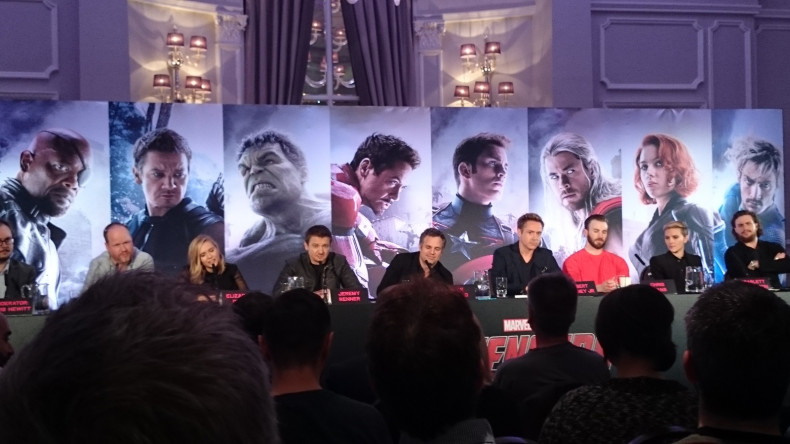 Avengers stars Chris Evans and Jeremy Renner have apologised for calling the character played by co-star Scarlett Johansson a "slut" and a "whore".
The pair, who play Captain America and Hawkeye in the latest movie in the franchise, were questioned ahead of the UK premiere of the film, about whether the Black Widow wanted to be in a relationship with their characters in the movie.
Renner replied saying: "She's a slut" prompting Evans to erupt into laughter, adding: "I was going to say something along that line. Complete whore. She's a slut."
Their comments sparked a tirade of criticism on Twitter with fans of the movie decrying their comments.
Evans said that on reflection, the comments were "juvenile" and "offensive" and the fans were "rightfully angry."
He said in a statement: "Yesterday we were asked about the rumours that Black Widow wanted to be in a relationship with both Hawkeye and Captain America.
"We answered in a juvenile and offensive way that rightfully angered some fans. I regret it and sincerely apologise."
Renner was similarly contrite adding: "I am sorry that this tasteless joke about a fictional character offended anyone. It was not meant to be serious in any way. Just poking fun during an exhausting and tedious press tour."
The two actors are currently on the European leg of a global promotional tour for the new "Avengers: Age of Ultron" film.
It's the latest media-led controversy surrounding the movie. Iron Man star Robert Downey Jr walked out of an interview with Channel 4 presenter Krishnan-Gurumurthy when the interview moved to questions about his stint in prison for drug offences.
"It's all getting a bit Diane Sawyer" the film star told Channel 4 News presenter before walking out.
The movie is the sequel to 2012's Avengers, the third-highest-grossing film of all time and is expected to be the biggest blockbuster film of summer 2015.