Robert Downey Jr walks out of Krishnan Guru-Murthy's C4 Age of Ultron interview: Twitter reactions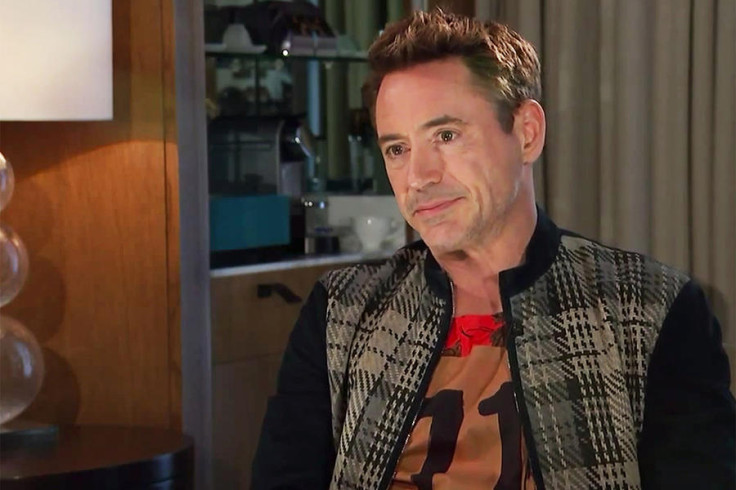 During an interview with Channel 4 news journalis, Krishnan Guru-Murthy on 22 April, Robert Downey Jr got uncomfortable when questions started going off-topic and when things finally got too personal for the actor, he decided to up and leave all together.
Downey Jr was supposed to be filming a 10-minute video to promote his new film Avengers: Age of Ultron (released in the UK today, 23 April) but pressured by the fact his time with Iron Man was running out, Guru-Murthy proceeded to delve into the 50-year-old's past.
Guru-Murthy had already got the Sherlock Holmes actor's back up early on in the interview by asking for him to explain a quote he made back in 2008 when he said: "You can't go from a $2,000-a-night suite at La Mirage to a penitentiary and really understand it and come out a liberal."
Confused by the question, Downey Jr joked: "Are we promoting a movie?" But when his problems with drugs and alcoholism were brought up, the actor believed the probing had gone too far and walked out.
"It's just getting a little Diane Sawyer in here," he said to presenter as he left the room. (Sawyer is a notoriously-investigative interviewer in the US).
The exchange went viral when Guru-Murthy tweeted it himself, captioning the video: "A steely moment with Ironman." Meanwhile, Downey Jr hasn't commented on his own social media page.
This wasn't the first time that the news journalist has had a celebrity shut down his interview prematurely either. Back in 2013, Quentin Tarantino got irate when his attempts to promote Django Unchained proved difficult when Guru-Murthy kept wanting to talk about his older films.
IBTimes UK did a round-up of some of the Twitter reactions to yesterday's controversial questioning. Most viewers seem to be sided with Robert Downey Jr, claiming that he had every right to leave the interview and was not there to discuss his troubled past. Whereas others had opposing views believing that the actor should open up more. Meanwhile, some simply saw the funny side.
© Copyright IBTimes 2023. All rights reserved.