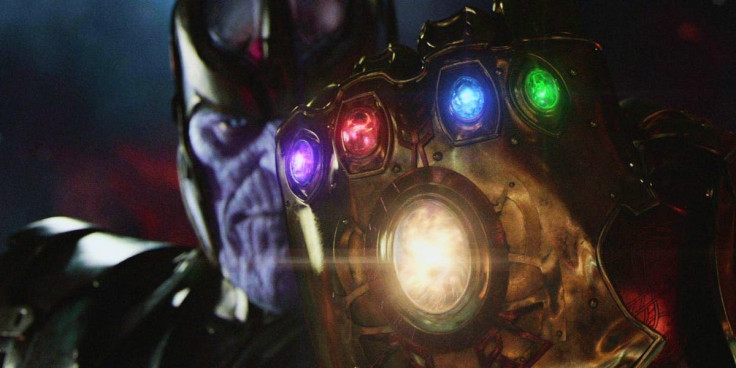 Marvel Studios is expected to release the first trailer for Avengers: Infinity War later this week after social media posts from star Mark Ruffalo and directors Joe and Anthony Russo were shared online.
Yesterday (27 November), the Russos shared a picture of a number three (with arms, legs and trainers but that's probably not important) on Facebook and Instagram. That evening, Ruffalo told fans on Twitter that "something big is coming".
With the enormous ensemble movie set for release in late April/early May next year, the timing is certainly right for a first official glimpse at the superhero epic.
Earlier this year fans at Disney fan convention D23 and San Diego Comic Con were treated to a first look which inevitably leaked online. This past weekend additional footage from the film leaked as well.
Infinity War is the first part of a story that will unite the Marvel Cinematic Universe and its dozens of characters. They'll be brought together by the threat of Thanos (Josh Brolin) who plans to acquire the means to rule the galaxy and all reality.
Ten years of Marvel Studios films will be brought together for what studio boss Kevin Feige has described as a true "finale", which will culminate with the untitled Avengers 4 in 2019.
"There will be two distinct periods. Everything before Avengers 4 and everything after," Feige said. "I know it will not be in ways people are expecting."
This means the original Avengers lineup (Robert Downey Jr's Iron Man, Chris Evans' Captain America, Chris Hemsworth's Thor, Scarlett Johansson's Black Widow, Ruffalo's Hulk and Jeremy Renner's Hawkeye) will be united with the Guardians of the Galaxy (Chris Pratt's Star-Lord, Zoe Saldana's Nebula, Dave Bautista's Drax, Bradley Cooper's Rocket and Vin Diesel's Groot).
Many, many more will fight alongside them, including Tom Holland's Spider-Man, Chadwick Boseman's Black Panther, Elizabeth Olsen's Scarlet Witch, Paul Bettany's Vision, Anthony Mackie's Falcon, Benedict Cumberbatch's Doctor Strange, Sebastian Stan's Winter Soldier and Don Chealde's War Machine.
Then there's Karen Gillan's Nebula, Tom Hiddleston's Loki, Paul Rudd's Ant-Man, Tessa Thompson's Valkyrie and Pom Klementieff's Mantis.
Avengers 4 is expected to include even more characters, such as Evangeline Lilly's Wasp and Brie Larson's debut as Captain Marvel.
Quite a few characters then.
Avengers: Infinity War will be released on 27 April 2018 in the UK. Avengers 4 is set for release on 26 April 2019.