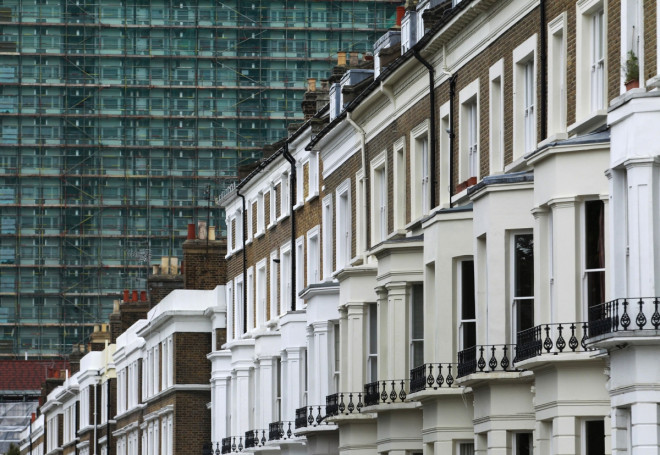 The average price of a UK home has hit a quarter of a million pounds, according to the Office for National Statistics, the point at which the stamp duty rate increases from 1% to 3%.
House prices across the UK rose by an average of 5.5% across the year in December. Excluding London and the south east, where growth has defied the post-financial crisis slump, house prices lifted 3.1%.
In London, house prices jumped 12.3% over the same period. The region with the slowest growth was Scotland at 0.5%. Excluding London and the South East, the average UK house price was £195,000, said the ONS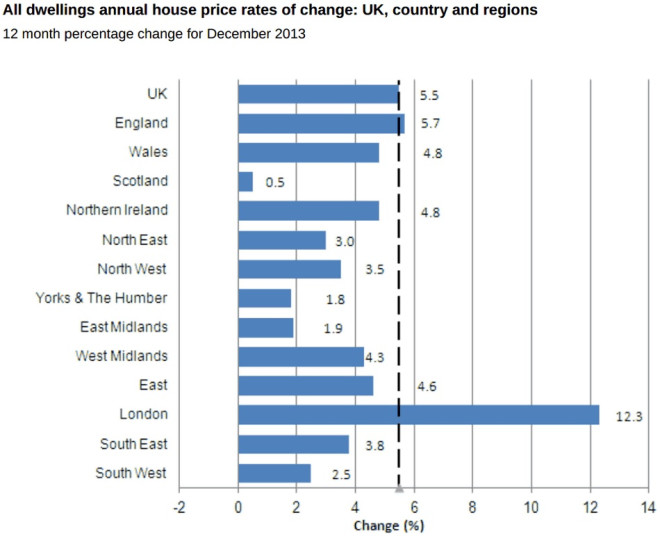 The house price report follows comments by David Miles, a policymaker at the Bank of England (BoE), who dismissed fears that there is a bubble forming in the UK housing market.
Miles said the BoE's financial policy committee (FPC) has tools to restrain the housing market if the beginnings of a bubble appeared.
"We're not in that situation at the moment, but they are mindful of the risks," Miles, a member of the monetary policy committee (MPC), told Bloomberg TV.
Critics of Help to Buy, a stimulus package for the mortgage market that has fuelled a rise in housing demand, say it risks blowing a new bubble.
They point to rising house prices, abnormally low interest rates, falling incomes in real terms, and a constrained supply of new homes as a dangerous environment for Help to Buy to operate in.
However, the Institute for Fiscal Studies (IFS), an influential thinktank, said in a report that there is no clear evidence of a housing bubble in the UK.
The IFS said UK house prices are well below their pre-crisis peaks in nominal and real terms, meaning there is a lot of slack in the housing market.
It also pointed to data from Nationwide Building Society showing the house price to earnings ratio, a useful indicator of a housing bubble, is still following its long-term trend and there is no sudden upturn.
Moreover, mortgage costs are not eating up as much household disposable income as they have historically.
Since 1974, the average proportion of UK households spending more than a quarter of their disposable income on repaying the interest on mortgages was 8.5%. In 2011, it was just 5.4%.
House building is also picking up. The volume of new homes registered with the National House Building Council (NHBC) hit 133,670, up 28% on the year before and the most since 2007.