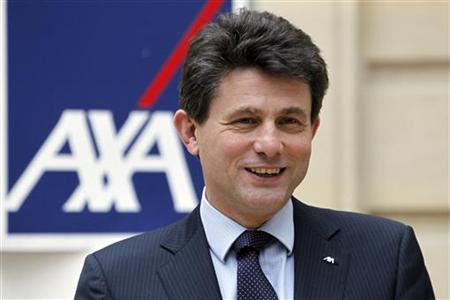 French insurer Axa has reported a 0.9 percent decline in full-year 2012 profit in the absence of exceptional gains from asset sales similar to the prior-year.
Europe's second-largest insurer posted a net income of €4.15bn ($5.5bn, £3.6bn) in 2012, down from €4.19bn in 2011. The company's prior-year results benefited from exceptional gains in the amount of €1.4bn.
Analysts polled by Thomson Reuters had forecast net income of €4.43bn. Excluding the one-time gains, net income would have increased by 44 percent.
Total revenues increased by 5 percent to €90.1bn as gains in property and casualty and life businesses more than offset a decline in the asset management division. The company's client base reached a level of 102 million for the first time in history.
Operating profit from property and casualty insurance rose 3 percent to €1.9bn, while operating profit from the key life-and-savings business rose 23 percent to €2.64bn.
Solvency ratio, a measure of insurer's financial strength rose to 233 percent at the end of December from 220 percent at the end of September.
"2012 was another year of acceleration where we accessed new growth opportunities through the launch of our life insurance joint-venture with ICBC in China, as well as the acquisition of the P&C activities of HSBC in Singapore, Hong Kong and Mexico. We are optimizing our cost structure and are on track to deliver on Ambition AXA efficiency objectives," Henri de Castries, chairman and CEO of AXA said in a statement.
The company proposes to pay a dividend of €0.72 per share for 2012, up 4 percent from €0.69 paid last year.
Axa intends to implement additional cost cutting measures, raising 2011-2015 target by €200m to €1.7bn. The company is looking to invest €1.2bn in the business in 2013.
Meanwhile, Europe's biggest insurer Allianz recorded a fourth-quarter profit of €1.22bn, up from €492m a year ago, beating market expectations for net profit of €982m, according to Reuters. Full-year profit more than doubled to €5.2bn, however, the German insurer kept its full-year dividend stable at €4.50 per share.