Ayatollah Khamenei has warned western powers against meddling in the upcoming presidential elections in his country. Iran's Supreme Leader was addressing a gathering of top military and army staff on Wednesday (19 April) when he insisted that hostile forces working against Iran are attempting to interfere in the election process.
Iran is set to choose its next president on 19 May. The 12<sup>th presidential election is seen as crucial to Iran-US ties given that the Donald Trump administration is already showing early signs of difficult relations with Tehran.
Among the 1,300 candidates, 137 women have also put forward their names as potential presidential contenders. But those names will be carefully vetted by the Guardian Council of the Constitution before the final list of hopefuls is drafted.
Speaking about the election, Khamenei, who wields the highest authority in Iranian politics, highlighted the importance of the voting process. "Those who follow western media see how the enemies are trying to disrupt the elections in some way, but the Iranian nation will remain vigilant and wise to these hostile moves and the election will hopefully be held with a high turnout in a secure, passionate and lively atmosphere," Khamenei said.
He went on to say: "Neither the US nor bigger [entities] than that can do a damn thing in the face of an establishment, which is bonded with its people, likes its people and is liked by them," calling for a larger voter turnout.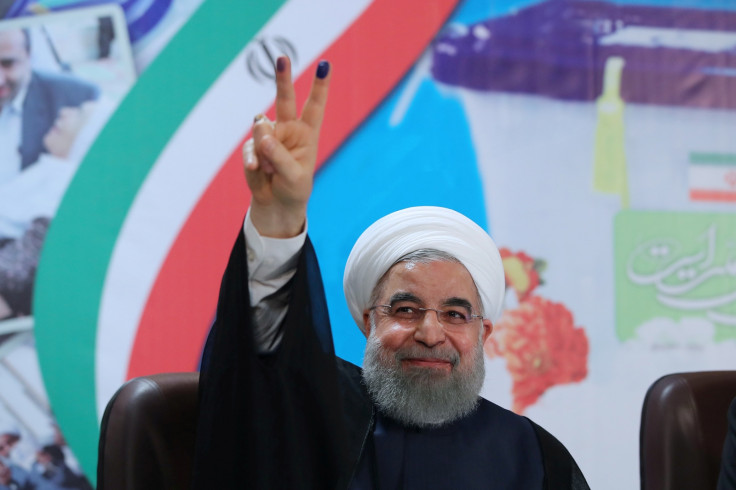 More than a dozen high-profile figures have registered themselves for the presidential run including the sitting President Hassan Rouhani, a moderate leader. His re-election is challenged by several conservative heavyweights, who have criticised the landmark nuclear deal between Iran and global powers.
In addition to Khamenei's remarks, Rouhani has also asked the influential Iran Revolutionary Guard (IRG) to stay away from the political process. He said the independent IRG "followed recommendations and not interfered" in the last 30 years and added that the situation should not change any at cost.
.