Trump administration to launch review on lifting of Iran sanctions
In 2015, US and other nations agreed to lift sanctions against Iran in exchange for Tehran curbing its nuclear programme.
The Trump administration is set to launch an inter-agency review to examine whether the lifting of sanctions against Iran has had an effect on US security interests. The move comes despite White House acknowledgment that Tehran has been complying with the 2015 nuclear deal that sought to curb its nuclear ambitions.
In a letter to House speaker Paul Ryan on Tuesday (18 April) Secretary of State Rex Tillerson noted concerns about Iran's role as a state sponsor of terrorism.
"The U.S. Department of State certified to U.S. House Speaker Paul Ryan today that Iran is compliant through April 18 with its commitments under the Joint Comprehensive Plan of Action," Tillerson said in a statement.
He did not mention how long the review will take but said he was looking forward to working alongside Congress on the issue.
In July 2015, the US and other major world powers such as China, Russia, Britain, France and Germany agreed to lift economic sanctions on Iran in exchange for Tehran curbing its nuclear programme.
The State Department must notify of Iran's compliance with the deal every 90 days and it is the first such notification issued by the Trump administration.
During his election campaign, Trump was a vociferous critic of the deal and said "it was the worst deal ever negotiated". Another prominent critic of the deal was Israel, which said it would only delay Tehran's pursuit of nuclear weapons.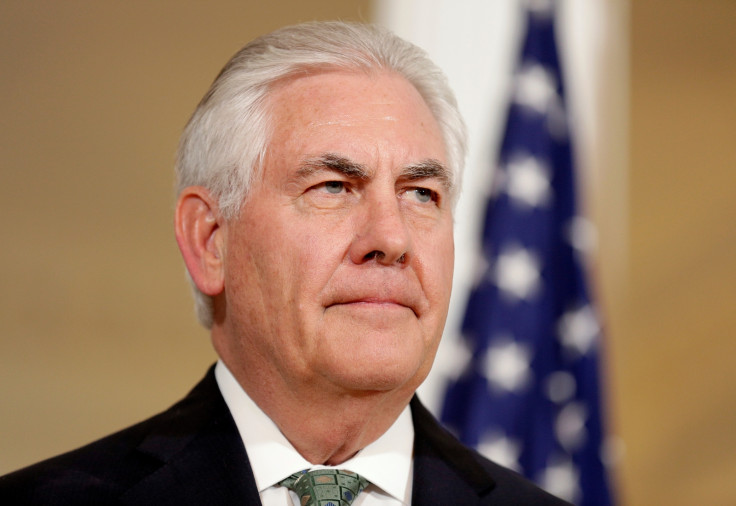 © Copyright IBTimes 2023. All rights reserved.