Azealia Banks kicked off Twitter after racially abusing Zayn Malik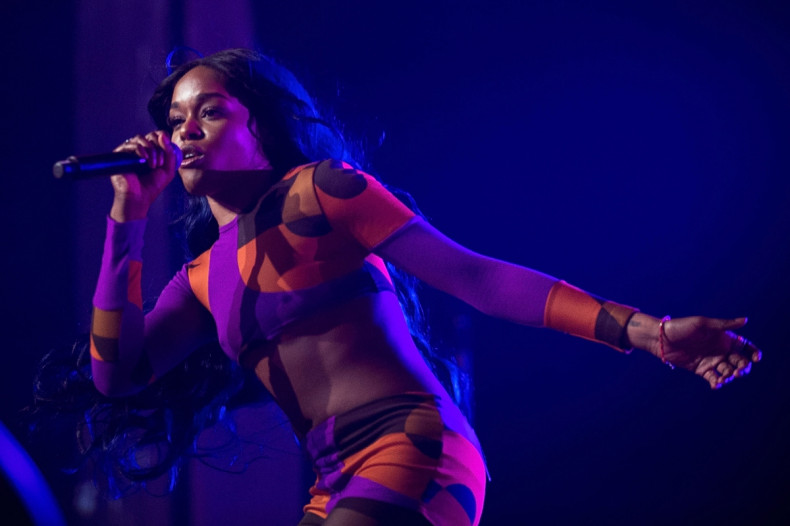 Rapper Azealia Banks has been suspended from Twitter, after making a series of racially charged tweets attacking former One Direction singer Zayn Malik. Azealia had turned to Instagram to accuse Malik of copying one of her music videos for his single Like I Would, without mentioning him by his Instagram @ handle.
When Malik indirectly replied to Banks with "My @'s too good for you", the rapper attacked Malik directly on Twitter, using a number of homophobic and racially abusive words referring to his Pakistani heritage. Unsurprisingly, Malik's fans quickly went to his defence in a harsh fashion.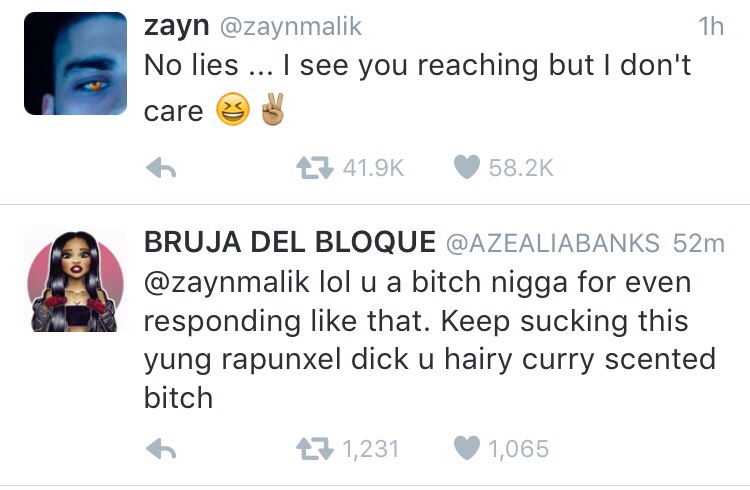 Banks, who rose to fame after the release of her 2012 debut single 212, and recently caused a stir when she publically endorsed Donald Trump's presidential campaign, has become well known for her inflammatory and unfiltered social media presence. She has feuded with celebrities such as Lily Allen and Rita Ora online, and in particular, clashing using homophobic words with celebrity gossip blogger Perez Hilton.
In this latest social media tirade, Banks also turned to Instagram to attack 14-year-old Disney star Skai Jackson, who told Banks "to simmer down a little" on Twitter. (Yes, it took a 14 year-old Disney star to tell the American rapper exactly what we were all thinking.) Banks said that Jackson's parents "need to control their children" and that Jackson was an "unremarkable actress".
After racially abusing Malik, Rinse FM announced that Banks would no longer be performing at the Rinse Born & Bred festival, saying the company "is a celebration of rave culture and has been created for everyone. We celebrate inclusivity and equality".
While Bank's Twitter account is no longer accessible, a cached version of its main page is still available through Google's search engine.
According to The Guardian, a spokesman for Twitter said that the company does not comment on individual accounts.
In September 2015, Banks allegedly attacked a man on a plane for blocking her path in an aisle and used another homophobic term against a flight attendant who tried to step in.