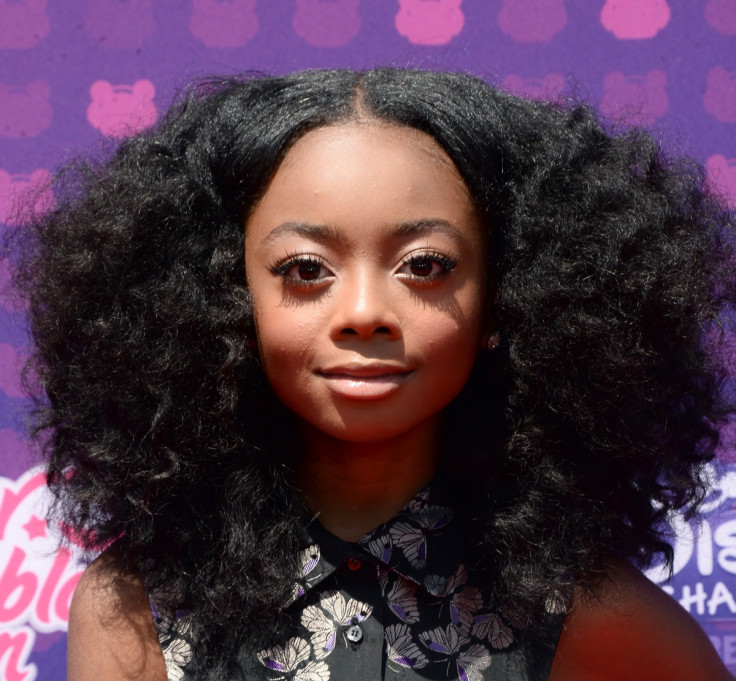 Azealia Banks, who's now banned from Twitter, used her social media platform to attack 14-year-old Disney star, Skai Jackson. But to everybody's surprise, including Banks, Jackson hit back to defend herself. To further explain her side of the Twitter argument, the actress sat with Teen Vogue and talked about bullying.
Jackson's first tweet suggesting the "Twitter troll" to "simmer down" is what set Banks off. Without using Bank's Twitter @ handle, the Disney star felt the need to express her disapproval in the homophobic and racial insults Banks aimed at Zayn Malik, after she accused him of copying her music video for his single Like I Would.
The 14-year-old actress told Teen Vogue: "I felt like it was totally offensive and not right to say at all. She's a bully, and I've been bullied when I was younger. I'm against bullying; I hate it because I've dealt with it. I felt like I had to say something on my Twitter."
While a response from Banks, whose entire account has been pulled down, is not surprising, Banks went below the line by making some inappropriate comment about Jackson. Instead of allowing the disrespect, Jackson decided to respond in a way that was still above the low blows Banks expressed, as a lesson to her fans.
"I say if someone's bullying you, stand up to them. Say something." She continued, "That's something I felt like I had to do, not for anyone else, just myself."
On a positive note, Jackson, who is also known for her funny Twitter memes revealed that she actually enjoys laughing at the memes of herself that have been circling the Internet. She explained that her mother helped her gain self-confidence.
She said, "If you're not confident in yourself, then what are you living for? Things are not going to be easy all the time, but know it will get better."