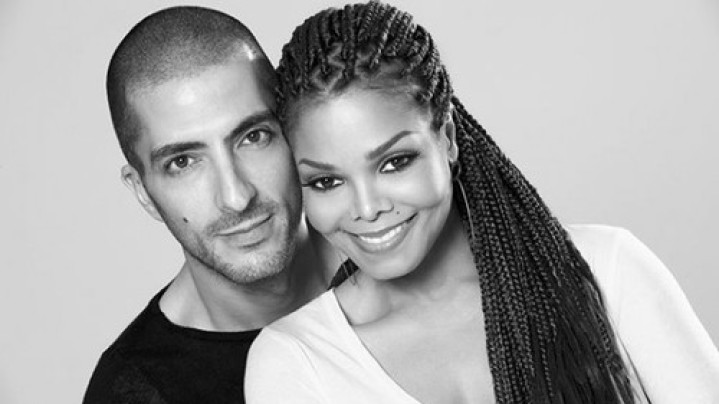 Jermaine Jackson has confirmed that his 'baby sister' Janet Jackson is pregnant with her first child. The Burn It Up singer, who will turn 50 on May 16, recently postponed her Unbreakable Worldtour as she announced that she and husband Wissam Al Mana were planning to start a family.
The comments from her elder brother are the first official statement from the family confirming the forthcoming arrival.
In an interview with People Jermaine, who is eleven years older than Janet, said: "My sister Janet is my baby. She is fine but she's having a baby. A baby having a baby. We look at her like our little baby and now she's grown and having a baby. I'm proud to be an uncle and I can't wait to see how this baby is going to look."
He added that he felt sure his sister will embrace motherhood. "She'll be a great mother because she is very tough, very strict," he said. He even offered to take on nappy changing duty. "I tell her, 'If you need any parenting skills or baby skills, let me know because I'm the best diaper changer there is on this planet, still to this day.' "
The Jackson Five singer, who has five brothers including the late Michael Jackson and three sisters, added that he hopes to welcome a new niece to the family, explaining "we need more girls in the family. There are too many boys."
On April 6, Janet posted a video on Twitter announcing that was going to postpone her Unbreakable World tour explaining to fans that she and her husband "are planning a family." She said: "We're in the second leg of the tour and there actually has been a sudden change,' she told her fans via a video posted to Twitter on April 6. I thought it was important that you be the first to know. My husband and I are planning our family, so I'm going to have to delay the tour.
"Please, if you could try and understand that it's important that I do this now,' Jackson asked of her fans. I have to rest up, doctor's orders. But I have not forgotten about you. I will continue the tour as soon as I possibly can."
News of her pregnancy garnered a mixed reaction on social media, with fans of the star celebrating her happy news, while critics questioned her decision to have a child at 50.
It's thought the singer, who is expecting her first child with husband Wissam Al Mana, became pregnant after undergoing fertility treatment. Jackson, wed the Qatari business magnate in a private ceremony in 2012.