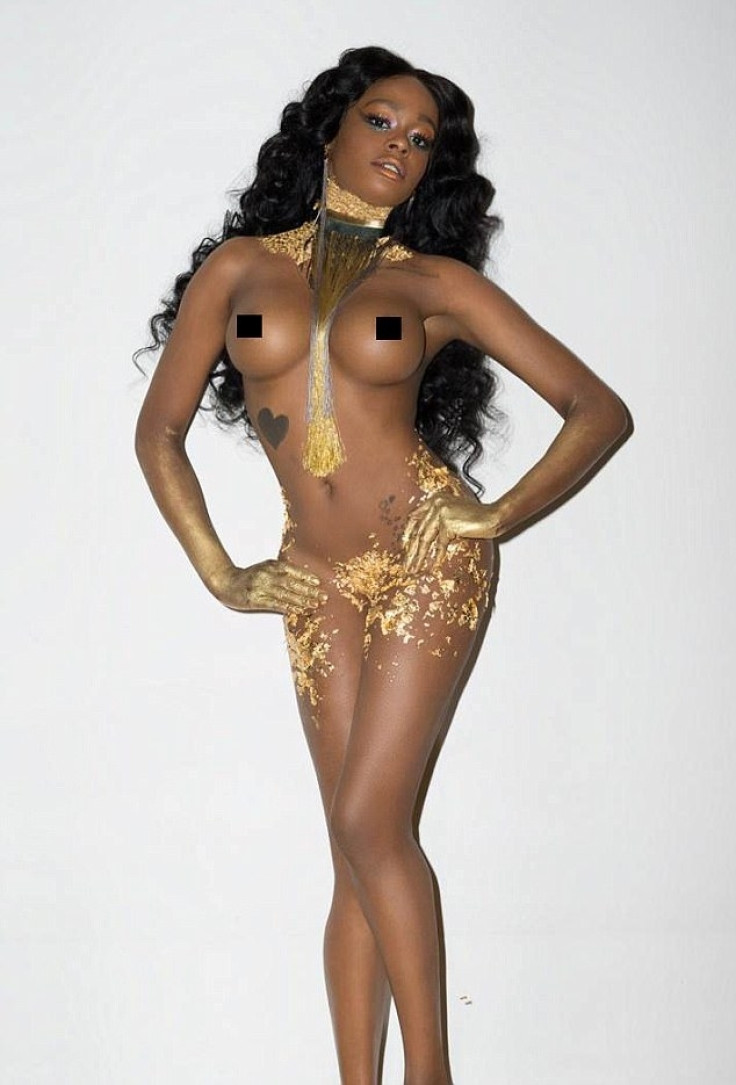 Rapper Azealia Banks has sparked controversy for posing completely nude in a picture posted to Twitter, with only a few flecks of gold body paint protecting her modesty.
The 26-year-old 212 hitmaker posed for the shot against a white background as she stood with her hands on her hips, with the gold paint splayed across her nether regions and upper thighs.
Banks peered into the camera as she donned a dramatic gold neck piece with full make-up and her black long wavy hair cascading down her back. Despite wowing with her figure in the raunchy photo, fans quickly began comparing her to Tokyo Toni, 45, who is the mother of reality star Blac Chyna.
One social media user commented: "if azealia banks doesnt play tokyo toni in her biopic it will go down as one of the biggest wasted career moves of all time".
Another put: "Tokyo Toni is Azealia Banks in 30 years" as someone else wrote: "I thought that was Blac Chyna's mom."
A fourth put: "Tokyo's other daughter."
Banks responded to the comparisons, telling her followers: "Humans all exist on a gradient it's likely that we will resemble each other and every woman has that sexy thing that makes her familiar".
She also said: "This is super ageist but at least they didnt compare me to some old w***e lady".
Harlem-raised Banks outspoken views and controversial social media presence have been the subject of media scrutiny throughout her career, but perhaps this latest snap is so raise interest ahead of the release of her sophomore album on 31 October.
Complex once noted that Banks "gets more attention for her public feuds than she does for her music".
One example of this was when she responded to the Bill Cosby sexual assault allegations by tweeting: "them bitches frontin' like they wasn't trying to get some of that pudding pop!!!!"
She also tweeted that the descendants of prominent slave trading families "should all have their houses burned and their finances seized".
In December 2016, her last most famous controversy, Banks was criticised for posting a video on Instagram where she showed the aftermath of three years worth of sacrificing chickens for witchcraft.