Azpilicueta Denies Jose Mourinho Forces Chelsea Players To Reject Spain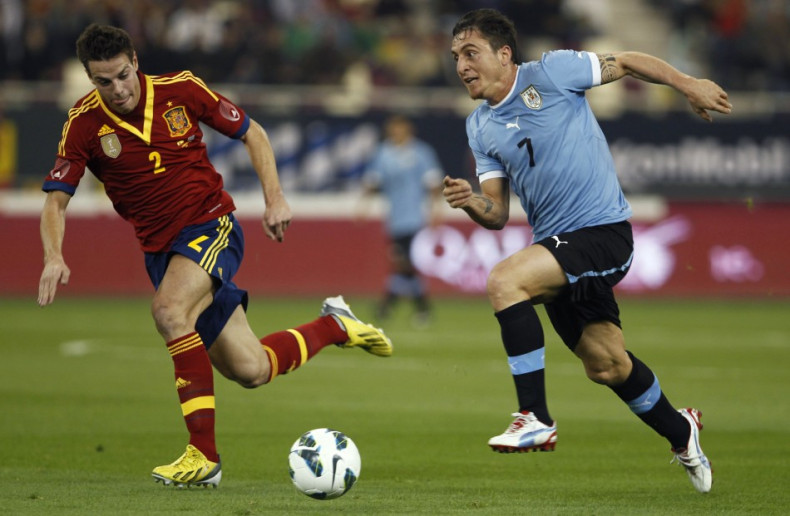 Cesar Azpilicueta says Chelsea manager Jose Mourinho has never put any pressure on him to refuse turning out for Spain.
The full-back was speaking as the row over Chelsea teammates Diego Costa and Cesc Fabregas' commitment to the national team stepped up a notch.
Costa and Fabregas have missed both of Spain's games -- against Belarus and Germany -- claiming they were not fully fit even though they had just played in the 2-1 victory over Liverpool before the international break.
Spain captain Sergio Ramos earlier questioned their commitment to the team while manager Vicente del Bosque added that the Chelsea duo may even lose their places to newcomers in the national team in the future.
Some people in Spain believe Mourinho pressured Costa and Fabregas to turn down the chance of playing for Spain in order to have both them fully for Chelsea.
When asked about whether the Chelsea boss had ever put him in a similar position, Azpilicueta told AS, : "No [he didn't pressure me]. He knows that I'm always thrilled to play for Spain. When the squad is announced, I'm overjoyed and when I'm with Chelsea, I give my all.
"It's clear that I was very eager to play [in Spain's 1-0 defeat to Germany]. In the last call-up, I didn't get to play. There are 23 of us and sometimes you have to watch the game from the bench, but I always love coming here and I'm happy to have played another game."
Meanwhile, aksed about Costa and Fabregas, he added: "I don't know anything [about them] and I'm speaking for myself.
"It's a controversial topic, everyone has their own thoughts. What I see is that they've always shown the utmost commitment whenever they've been here."