Baby Gammy: Biological Parents Leave Down's Syndrome Twin With Thai Surrogate Mum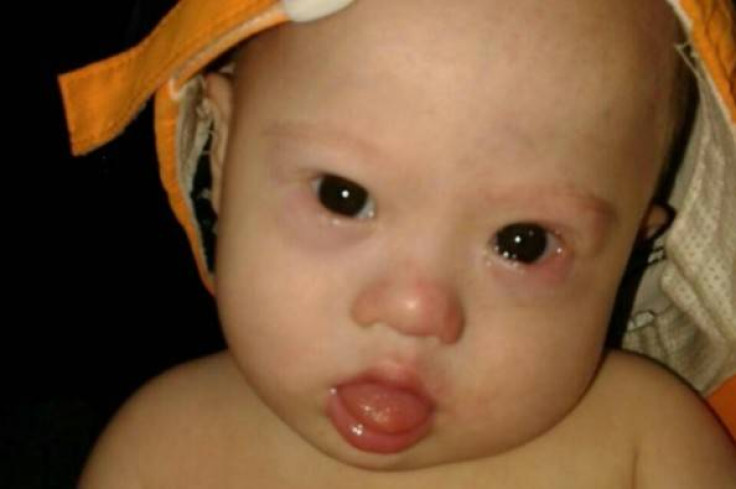 Donations are flooding in for a baby born with Down's syndrome to a surrogate mother in Thailand, after his biological parents said they didn't want him and took his twin sister.
Gammy, six months old, is the biological child of a previously childless Australian couple who paid 21 year-old Thai mum Pattaramon Chanbua the equivalent of £6,450 ($10,800) to carry their child. The arrangement was made through an agency and they never physically met.
When the couple – who have not been named – discovered Ms Chanbua was carrying twins, but that one had Down's Syndrome, they asked her to terminate the pregnancy.
"They told me to have an abortion," Ms Chanbua told Fairfax Media, "but I didn't agree because I am afraid of sin. I don't know what to do. I chose to have him... I love him, he was in my tummy for nine months."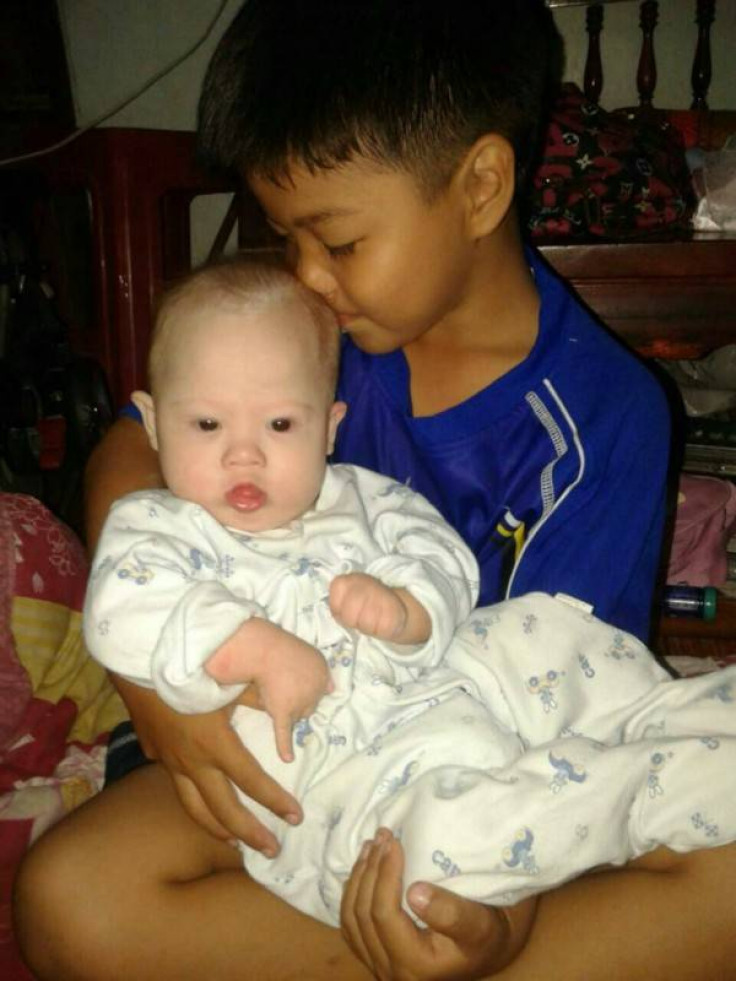 Gammy's surrogate family in Thailand say they wouldn't part with him now
Hope for Gammy
In Thailand resources for children with Down's syndrome are limited and £83,000 has been donated in just a few days to help pay Gammy's medical bills, after he was admitted to hospital with a lung infection and congenital heart condition.
Chanbua says she has been surprised by the response.
"I especially did not expect it from the country where people came from to hire me to be a surrogate mother... I'll share some of the money to help other babies who have Down's syndrome and orphan children."
The public reaction has been overwhelmingly supportive of Gammy and his surrogate mother, but a great deal of anger has been directed at the couple involved.
Claire Ajape on Facebook wrote: "When the other twin learns of this when she gets older a bet she ends up hating her so called parents... Poor gammy hope he gets the help he needs xx"
The couple did have some support, though. Also on Facebook Adam Taylor wrote: "People shouldn't jump to conclusions unless they've been in that position themselves. They may not feel like they'd be able to cope raising a special needs child."
As for Ms Chanbua, she is sanguine about the couple involved.
"I don't really think too much about the Australian couple. I can't blame them... I don't feel upset or angry about them anymore. They might have their own problems too."
© Copyright IBTimes 2023. All rights reserved.