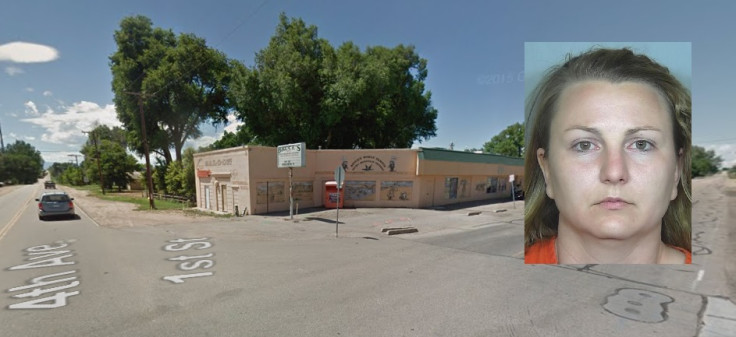 A babysitter, who used two children in her care to rob a bank, has pleaded guilty to theft, forgery and robbery in two different incidents.
Rachel Einspahr, 29, from Colorado, is likely to spend up to six years in prison after entering her guilty plea on the charges, which included a bank robbery on 13 May, in which she used two children she was babysitting for to steal money, and then took them to the park.
Einspahr reportedly used the drive-through of Severance Bank, passing the note to the cashier at the window.
According to court documents, in the note Einspahr wrote: "Do not sound alarm, the man in the very back wants $100s and $50s ... no dye packs or trackers ... he has gun on my kids."
Fearing for the safety of the children, the teller at the Colorado East Bank & Trust handed over the money.
Einspahr then drove to the park to switch registration plates and went home, where police spotted a white Nissan SUV matching the description of the one used in the raid.
The teller reported becoming suspicious when she couldn't see any man in the vehicle. Later, one of the children who was in her car told police there had been no man in the back seat with them.
Prosecuting, Kathryn Wilson said: "To expose children to that type of activity when they're in your care is a breach of trust," The Greeley Tribune reported.
Acting for the defence, Einspahr's attorney Michael Williams said the fact that she faced 31 other charges convinced her to plead guilty to the three charges and accept the six-year sentence.
"I think she's overly charged in that case," he said. "We don't believe the people could've met that burden, but since she's charged with three pages of counts in the other case she's agreed to take the six years."