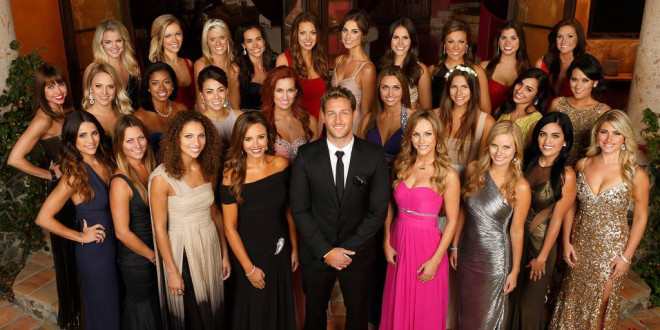 The latest episode of The Bachelor which aired on 17 February left Juan Pablo disappointed. Two beautiful ladies left the show on the seventh episode of the reality show and one of them did so voluntarily.
In the new episode, Pablo and the gang landed in Miami for a romantic beach getaway. It was no surprise that Sharleen was selected for the first date after Pablo was shown gushing to his family how much he was obsessed with her, reports Hollywood Life.
But sadly for the Bachelor, the feelings were not entirely mutual. The episode showed how Sharleen was in a perpetual state of confusion over her feelings towards Pablo. She kept contemplating whether she should stay or go.
"Right now, I am really feeling torn," she confided in Renee following the date. "I am not sure and it is not fair to take that spot from someone who is sure."
But Sharleen decided not to give up on love just yet.
On his second one-on-one date with Nikki, Juan Pablo decided it was the right time to introduce the candid blonde to his family.
At his daughter Camila's dance recital, Nikki was under pressure as she met her potential husband's parents, daughter and even his ex, Carla Rodriquez, according to Toronto Sun.
"I just met this beautiful little girl that could be a part of my life," Nikki said after watching Juan's four-year-old dance and sing.
Meanwhile, back at the hotel, Sharleen made a decision – to leave. She argued it was "unfair" to continue and after saying goodbyes to her fellow contestants, sat down to have 'the talk' with Pablo. She admitted that a proposal is not something she is ready for yet. His understanding made it even harder for the Canadian singer to leave.
"I am aware of the fact that I could be making a huge mistake," she said.
The episode also had a major catfight between Claire and Nikki. The two blondes squabbled over menial issues.
"Clare is like a dog. She claimed some territory that might not be hers," Nikki jabbed.
The top five women became four when Chelsea was left without a rose and headed home, heartbroken. Her exit even brought Juan Pablo to tears. Things will only get tougher for Juan Pablo with hometown dates next week.