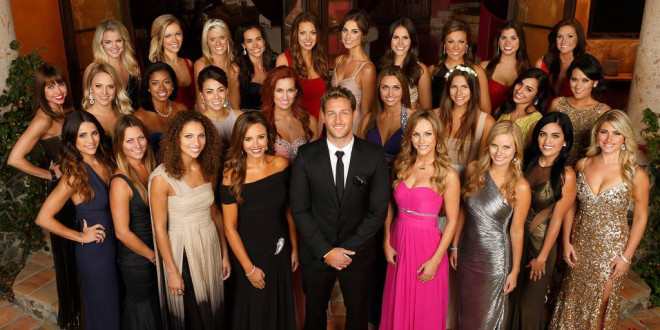 The Bachelor may be one of the few reality shows that can boast of 18 successful seasons.
The cast of the show may have changed with every season, but what has remained constant is the show's host Chris Harrison – and he has revealed some interesting secrets about the current Bachelor Juan Pablo.
According to Harrison, who has been around for all the tears, joy, heartbreaks and the occasional wedding, the current season may not have a typical fairytale ending. The reason behind is that Juan Pablo doesn't seem to be giving his true self to the women. He's entirely too closed off, reports The Stir.
There's a process of 'letting go' for the Bachelors and Bachelorettes who become part of the show to find true love. They need to think, "I am honestly open to this and I am going to give myself up to what you guys do because this works".
"I think Juan Pablo has had a really tough time with that," says Harrison. "And I don't know exactly what that is, if it's a cultural difference, if there is a language barrier — and I know a little bit has been made of that — but there really was a language and cultural barrier because he didn't know the show as well as people who have been watching it for 10 or 12 years, who just kind of slide into that role."
"It doesn't mean you're going to go on the show and say, 'I'm finding a wife.' ... Because that's not real. That's not realistic," he added.
While some would question Harrison's statement which, in a way, contradicts the entire point of the TV show, it is true that if Pablo is not open and honest about his feelings and intentions, it will only end in disaster - something that the the Bachelor's numerous fans might not wish for him.