Bachelor In Paradise may air what happened between DeMario and Corinne's but 'within certain taste'
ABC's dating reality show will air on 14 August in the US.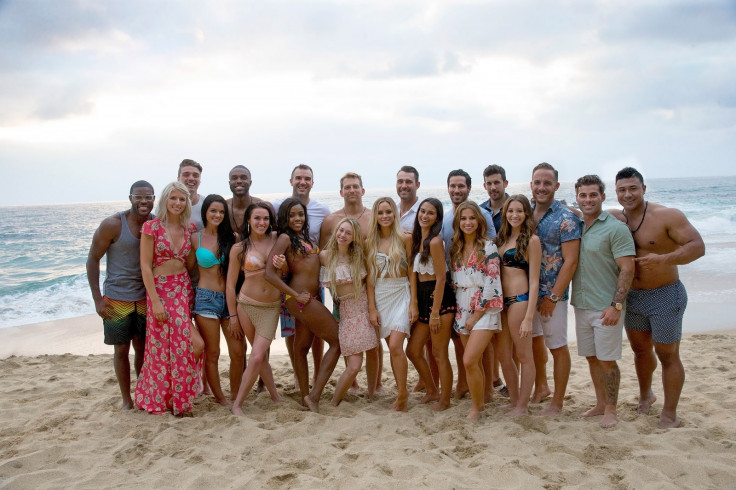 The alleged sexual encounter between DeMario Jackson and Corinne Olympios during the first few days of Bachelor In Paradise created a huge controversy promoting the producers to call off filming and initiate an internal investigation. The filming for the dating reality show, however, resumed after the investigation but the two contestants in question were left out of it.
While there are different versions of what happened on the fateful day, fans of the show are yet to learn the truth about what exactly happened between Corinne and DeMario. But the show's host and executive producer Chris Harrison has revealed that the incident between Jackson and Olympios will be the first issue the show will address as soon as it premieres.

"It's going to be literally dealt with the moment we come on the air," Harrison told Entertainment Weekly. "We'll start talking about it right away and start dealing with it. If you don't, it's the elephant in the room and then it will taint the entire season. So we want to show everybody and then get on with Paradise because there are some wonderful things that are going to be happening."
BiP resumed filming at Sayulita, Mexico, after an internal investigation cleared Corrine and DeMarion of sexual misconduct. Harrison's statement does prompt many to assume that ABC will air the duo's sexual intimacy near the pool.
The show host clarified that fans will get to learn the truth about the incident. He told EW: "To the best of my knowledge, you're going to see more than enough to show you what was happening that led up to the shutdown, within certain taste and values of what we can show on network TV."
Harrison explains that apart from the controversy, the first episode will also focus on other highlights including the dates, the fights and also the first rose ceremony. "There's been a lot written and assumed and said about what we're going to do and what we're not going to do. We had already shot for three days [before the shutdown] and a lot had actually happened — a lot of people had arrived, there had been dates, we'd gotten to the point where there was about to be our first rose ceremony — so we had a week's worth of stuff [that] we didn't want to just throw that away because that's what impacted the show and it's what led to the shutdown," he added.
ABC's dating reality show Bachalore In Paradise season 4 will air on Monday, 14 August, in the US.
© Copyright IBTimes 2023. All rights reserved.