The Bachelorette Season 10 episode 2 was hotter than its premier as Andi Dorfman got her first kiss on a stripping show by the suitors at the group date event.
The show was an emotional watch mostly for the one-on-one date of Andi and Eric Hill. The 31-year-old avid traveller tragically died during a Paragliding accident.
Andi was smitten by Eric since the premiere of the show for his cheerful personality and also for the sweet gift of two dolls from the Andes Mountains.
Eric and Andi's romantic outing included a snowboarding lesson on top of the Bear Mountain where he expressed his passion for action sports.
"I can't tell you how many times I've been in a beautiful place, wishing there was somebody else," Eric told Andi.
Later in the evening, during their cosy dinner, Eric revealed his wish of having a family and children. "I want kids" he told.
During an interview with Eonline, Andi said she is excited to see how fans react to the episode.
"The first date, I'm so glad Eric was on it because it was an amazing, exciting date and I couldn't think of a better person to have gone on it with," she told the website.
"I'm excited to see that one of his last dates was so grand and so amazing and to see the smile on his face. Even though there is that sad part of it, you've gotta smile. That's what Eric did. He smiled and he lived his life and I think it's going to be a beautiful thing to see."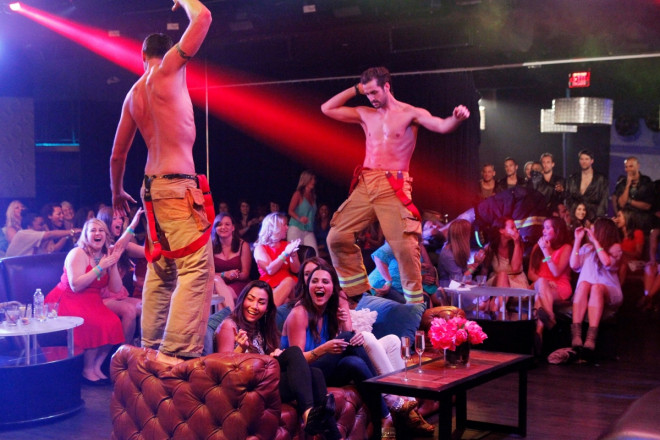 Meanwhile, Andi was floored by former professional baseball player Josh's adorable attitude during their one-on-one date and the meeting ended with a kiss.
Bachelorette Andi later hits a male exotic club for the group date where she asks 14 of her suitors to dance and strip for a charity 'Bachelor Gives Back.'
Things went topsy turvy when one of the contestants, Craig, got overtly drunk and went out of control. He later jumped into the swimming pool with his clothes on. Later, he was sent back home along with Nick S. and Carl during the rose ceremony.