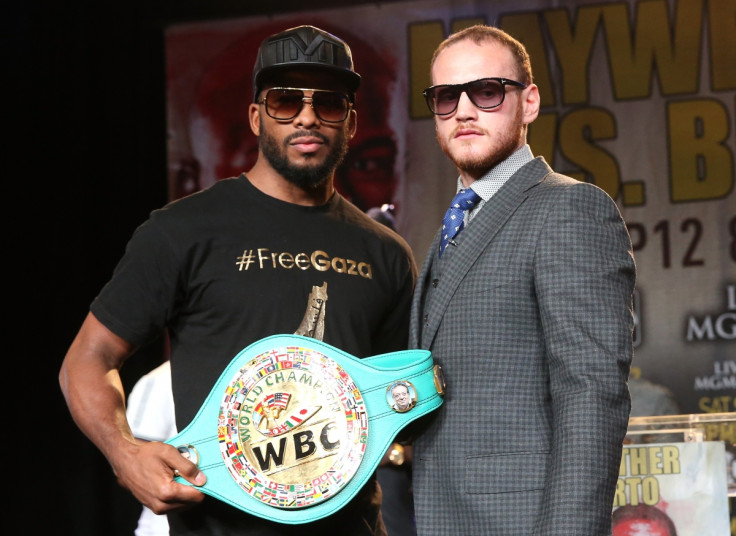 Badou Jack faces George Groves for the WBA super middleweight title in Las Vegas, on the under card of Floyd Mayweather v Andre Berto.

Where to watch
Jack v Groves is available to watch live on BoxNation, with the ring walk scheduled for between 1am and 2am on Sunday 13 September. The fight is on the undercard of a schedule that also includes Floyd Mayweather v Andre Berto.
Overview
The retirement of Carl Froch makes the super middleweight division among the most exciting in global boxing. However, despite their spot on the under card of Floyd Mayweather's final professional fight, it is also true that the careers of Badou Jack and George Groves are yet to catch fire. However, a high-profile stage in Las Vegas is the chance for both fighters to make a name for themselves.
Despite Jack coming into this fight as the champion following an impressive win over Anthony Dirrell, there remains little doubt that Groves enters the fight as the bigger name and favourite. Two thrilling contests with Froch, which saw him floor 'The Cobra' in Manchester, provide evidence as to his pedigree.
The reality however for Groves however is that at just 27, he is rapidly running out of world title opportunities. Defeated twice by Froch via knockout, the Briton will be hoping his meeting in Nevada with Jack is a case of third time lucky.
What they have said
Badou Jack: "I won my biggest fight that I've had up to date, he didn't. He has had two shots at the title and has lost them both. Groves got famous for getting knocked out by Carl Froch. He's a good fighter, but I'm very comfortable that I'm going to beat him.

"I just stay focused on what I have to do. No one is getting under my skin. I've always been the underdog in my opinion. I like it. It motivates me. I'm going to prove my worth Saturday night."
George Groves: "I've boxed in football stadiums that are sold out and been the main event, carried shows. I've understood the pressures that go with huge fights, this is minuscule in comparison to those things.

"I've been involved in bigger fights before, against higher-class opposition. But that doesn't mean I've taken my eye off the ball or taken Badou Jack lightly. The easiest way for me to describe this fight is that Badou Jack's a good fighter but I'm a better fighter, so that's why I'm going to win."
Records
Badou Jack - 20 fights, 48 wins (12 via knockout)
(W) – Anthony Dirrell – majority decision - April 2015
(W) – Francisco Sierra - technical kncok-out – December 2014
(W) - Jason Escalera – unanimous decision – August 2014
George Groves - 23 fights, 21 wins (16 via knockout)
(W) – Denis Douglin – technical knock-out - November 2014
(W) – Christopher Rebrasse – unanimous decision - September 2014
(L) – Carl Froch – technical knock-out - May 2014
Prediction
Both fighters will be resting their hopes of establishing an early jab, and that will be key to securing victory in this clash. Groves is perhaps the more exposed of the two boxers, but his capacity to unload on his opponent is not to be underestimated. Jack can be vulnerable, as he showed in being knocked out in the first round by Derek Edwards. Groves should edge it on points.
Rest of the card
Floyd Mayweather v Andre Berto
Roman Martinez v Orlando Salido
Ishe Smith v Vanes Martirosyan
Jhonny Gonzalez v Jonathan Oquendo