Floyd Mayweather has defended his decision to choose Andre Berto over Amir Khan as his opponent in his final fight in Las Vegas on 12 September, claiming that fellow American Berto "is no pushover".
Mayweather will face Berto in his 49th fight at the MGM Grand in Las Vegas in what the undefeated five-division world champ had already claimed will be his final fight before he retires. The 38 year old's decision to face former WBC and IBF champion Berto as his final opponent received an underwhelmed reaction from boxing fans, who feel British boxer Khan's presence would have made for a far more intriguing spectacle.
But speaking in the press conference before the fight, Mayweather said he would have received criticism whoever he picked and that Berto's record in the ring was the equal of Khan's.
"Berto is not a pushover. No matter who I chose the media was going to have something to say. The critics were going to have something to say," he said.
"[He's] no different from Amir Khan. Berto has three losses. Amir Khan has three losses. Berto is two-time world champion just like Amir Khan," added Mayweather.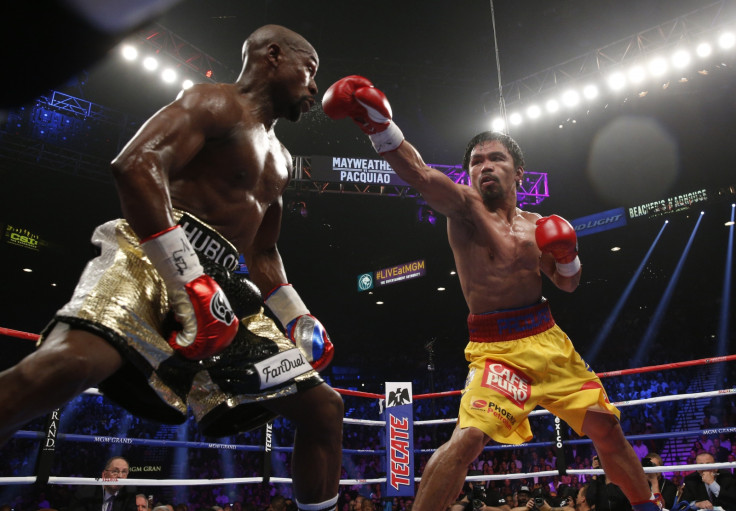 Mayweather beat Manny Pacquiao in May of this year in what was described as the "fight of the century", and will again risk his WBC and WBA welterweight world titles. Reports have emerged that before the fight Mayweather took an intravenous injection of saline and vitamins that was banned under World Anti-Doping Agency guidelines
A victory for Mayweather would see him match the late Rocky Marciano's record, who retired in April 1956 with a clean sheet of 49-0. The match will be the last out of six fights in a record-breaking deal between Mayweather and the US network Showtime.