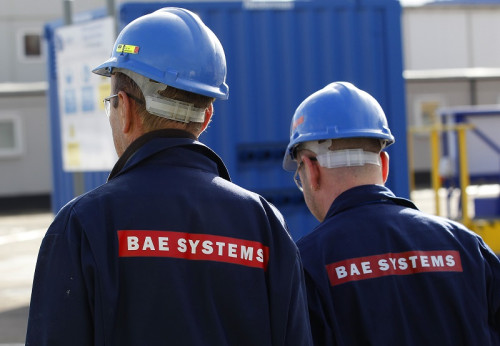 Defence giant BAE Systems is set to hire a record number of apprentices across the manufacturer's UK sites.
The company, which currently employs more than 32,000 workers in Britain, said it is offering 568 apprenticeship places next year - the highest intake since the firm was formed.
The move also means BAE is offering 181 more places than the company filled last year.
"Apprentices are a vital part of our talent pool and we find that our training programmes really help young people develop their full potential and become financially stable at a relatively young age," said Nigel Whitehead, group managing director at BAE.
He added: "This is a win-win situation for our apprentices, our company and the wider economy."
The employer said the new recruits will work across sixteen of the firm's sites in the UK and join the company in September, 2014.
BAE revealed the increase can in part be attributed to a requirement for hundreds of highly skilled submarine manufacturing employees to meet a large workload at the firm's shipyard in Barrow-in-Furness.
The centre is currently working on delivering the five remaining Astute class attack submarines and is recruiting to develop the new "Successor" submarines, which are due to replace the Vanguard class from 2028.
The majority of the apprentice roles (272) are available at Barrow.
The announcement follows research by YouGov, commissioned by BAE and the Royal Academy of Engineering in November, which revealed public opinion regarding apprenticeships is changing rapidly - driving a boost in demand for places.
In particular, almost half (46%) of British parents of children aged 11-18 would encourage their children to take an apprenticeship.
In addition, 42% said that their perception of apprenticeships had changed positively in the last year, while over two-thirds (67%) were pleased that apprenticeships are now presented as an attractive option for young people.