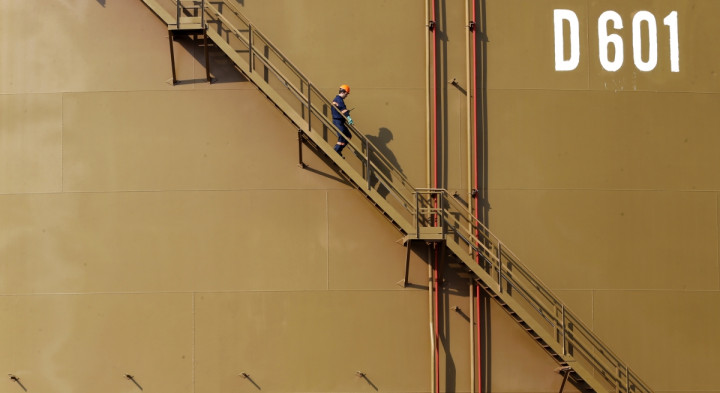 Iraq and Kurdistan have agreed to end a long-running budget dispute paving the way for oil exports to officially resume from the Kurdish region.
The deal, agreed last week, will see Baghdad receive a share of the revenues, Iraq's finance minister said on Wednesday, as the two sides sought to increase cooperation against the shared threat posed by militants from the Islamic State.
Militants from the group have seized territory across northern and western Iraq and have also clashed with Kurdish Peshmerga forces in the semi-autonomous region.
Under the deal, Kurdistan will pump 150,000 barrels of oil per day -- around half of the region's daily output -- to Iraq through the Turkish port city of Ceyhan.
In turn, Baghdad will pay $500m toward the salaries of Kurdish government workers.
Iraq's central government had previously stopped paying the region its share of the national budget, as a punishment for the Kurds' moves to export oil independently of Baghdad.
Arbil has continued to export oil, despite the punishment from central government.
Iraq's factional and national leaders have faced pressure to unite to face the threat posed by the extremist Islamic State, which declared a caliphate spanning parts of Iraq and Syria earlier this year.