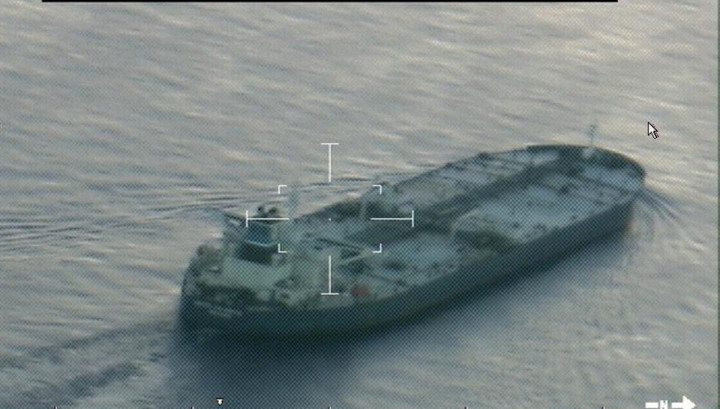 Iraq's oil ministry said it has filed a lawsuit against a Greek shipping company over its role in the export of Kurdish crude oil.
In a bid to halt sales of oil produced in the semi-autonomous region in the north of the country, Baghdad has launched legal action against a number of parties involved in the operation.
Central government has said that it has the sole authority to sell oil produced within Iraq, while the Kurdistan Regional Government (KRG) has said it is afforded the right to sell its oil under the Iraqi constitution.
Iraq's oil ministry said the Marine Management Services (MMS) shipping company had operated five ships that had transported oil for the KRG from the Turkish port of Ceyhan.
"MMS has actively facilitated the KRG's illegal export scheme, repeatedly ignoring warnings that the crude oil it was carrying does not belong to the KRG," it said in a statement.
The ministry did not specify where and when the case had been filed.
"MMS is liable for damages of at least $318m (£195m, €245m) and possibly significantly more, as a result of its willing and active participation in the KRG's illegal crude oil export scheme," the Iraqi oil ministry said.
The shipping company said it was not aware of a lawsuit and that the KRG has claimed that the crude oil is rightfully theirs.
"We are not party to this dispute, and any lawsuit filed against us by the Iraqi government is misdirected and ill-advised and will be robustly defended for lacking any basis and foundation," MMS said in a statement.
The company said the dispute had to be worked out between Iraq's federal government and the KRG through a political process or a judicial process if not.
The KRG began exporting crude oil in May, after completing a pipeline from its own territory to the Turkish port of Ceyhan.
The Kurds have loaded at least 8 tankers carrying a million barrels of oil since then. While they have struggled to find buyers for some of the cargoes, amid legal warnings and challenges from Baghdad, it is thought that around our or five of the shipments have been sold.