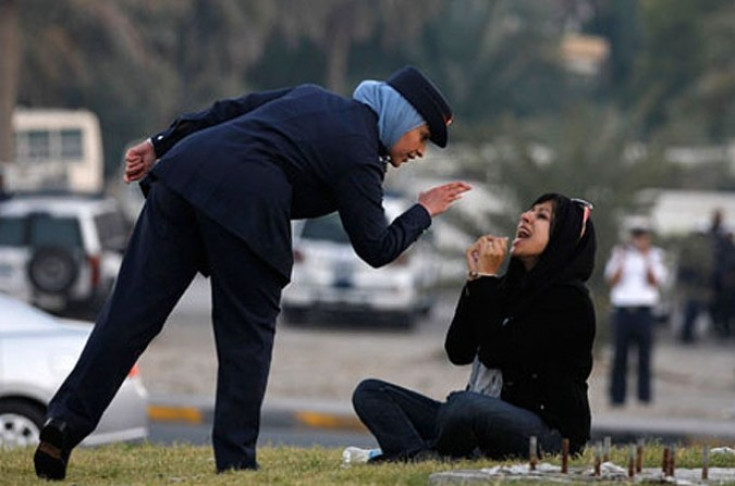 A top Bahraini activist, Zainab al-Khawaja, has said she has left the country for Denmark after being released from prison. She is the latest protestor to go into exile since pro-democracy protests — known as the Arab Spring demonstrations — started in 2011.
Al-Khawaja, who also holds Danish citizenship, was jailed with her 17-month-old child for taking part in anti-government protests and for tearing up a picture of Bahraini King Hamad bin Isa Al Khalifa. She was detained in March and faced three years in prison but was released in May under "humanitarian" grounds.
The 32-year-old rights campaigner is the daughter of a prominent jailed human rights activist Abdulhadi al-Khawaja, who is serving a life sentence for his role in the 2011 demonstrations. These protests initiated by the Shia majority in the country, first called for democratic reforms, but later demanded freedom from its minority Sunni rulers.
Announcing her exile on Twitter under the @angryarabiya profile, Al-Khawaja said: "The regime that thinks exile will break us should know, it was in exile that my father taught us how to love our country and sacrifice for it.
"The regime that thinks exile means moving us away from our land should know, we carry Bahrain in our hearts wherever we go," she tweeted.
Al-Khawaja, who has reportedly left for Denmark with her two children, also wrote that the Bahraini government was preparing to re-arrest her under new charges, which she said would make her detention "indefinite."
AP reported that the Bahrain government and its state-run news agency did not immediately comment on the activist leaving the country.
Bahrain ended the series of demonstrations in the country in March 2011 after Saudi Arabia and the United Arab Emirates sent in their troops. Many rights activists and opposition figures continue to remain in jail; some of them have had their citizenship stripped and have been deported during the five years since 2011.
The tiny island country is part of a Saudi-led coalition in the Yemen war fighting the Houthi rebels of the Shia community backed by Iran.