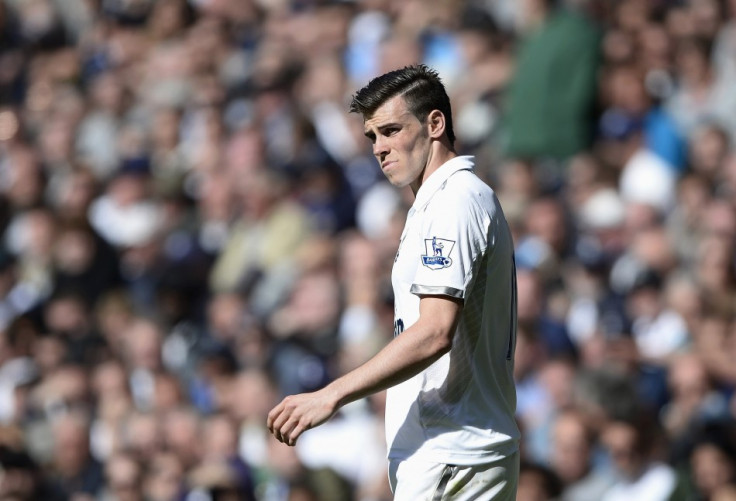 Tottenham Hotspur legend Glenn Hoddle believes Gareth Bale will only leave White Hart Lane for either Manchester City or Manchester United despite consistently stating his desire to move abroad.
The Welshman has been linked with a move to Real Madrid this summer after a season in which he won the PFA Players' Player of the Year, Young Player and FWA Footballer of the Year after scoring 26 goals in all competitions as Spurs narrowly missed out on a Champions League place.
Bale has maintained that the proposition of moving his career abroad is enticing but Hoddle is of the belief that a move to Manchester, to either City or United, is more likely should Tottenham lose their prized asset.
"Personally I don't think Gareth Bale wants to leave yet unless it was to one of the Manchester clubs," said Hoddle.
"If he goes abroad he'll find it slightly difficult. He needs to be settled off the pitch and you get the feeling that he's had a new baby and I'm not sure if he's ready for that [a move abroad].
"When you're 27 or 28-years-old you might be ready and mature enough to settle. You have to be settled off the pitch before you get your form on it. It's a really big decision for him."
Bale's valuation has sky-rocked to as much as £80m according to some reports after performances which have seen him compared to Lionel Messi and Cristiano Ronaldo during the past season.
Following the sales of Luka Modric, Rafael van der Vaart and Dimitar Berbatov, Tottenham have earned a reputation as a selling club despite their ambitions of playing in the Champions League, and Hoddle is adamant a massive bid for Bale would be too good to turn down.
"I would presume that if Tottenham get an offer like that then no-one would blame them for taking it," he said.
"I don't think anyone could stay at any club for that amount of money. Tottenham have got a stadium to build as well and the money would come in handy for that, if that's the sum of money they are talking about."
Both City and United have been sporadically linked with a move for Bale, but the Wales international's insistence on playing abroad means despite the offer of top tier European football, the Manchester pair are unlikely to seduce the 23 year old this summer.
United missed out on signing Bale upon his move from Southampton in 2007, with the winger later claiming his fear that first-team opportunities would be limited swayed his decision.
After relinquishing their title to United, City are likely to be undergo a re-building job under incoming manager Manuel Pellegrini, who is set to make Jesus Navas the first new addition of his reign.