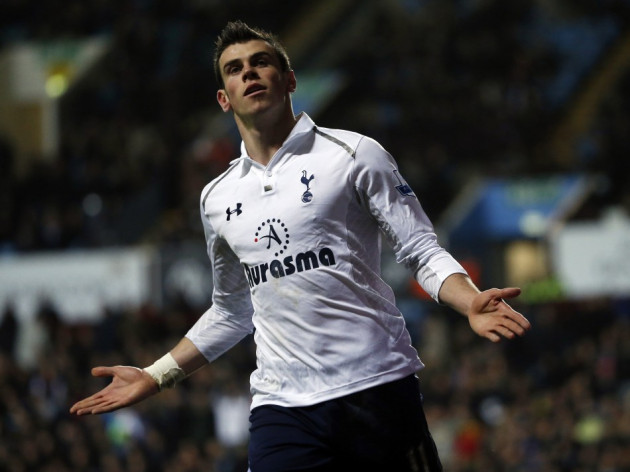 Tottenham Hotspur winger Gareth Bale is mentally unable to play for Wales in the friendly international against Republic of Ireland after manager Chris Coleman confirmed injury was not the reason behind his omission.
Bale has remained with the Wales squad ahead of the friendly in Cardiff but was not expected to be involved due to a foot problem which kept him out of part of Spurs' pre-season schedule.
However, Coleman has clarified the reason for Bale missing out and says the 24 year old is mentally unprepared for the fixture at the Cardiff City Stadium on Wednesday.
"We are not here to get in the way but if Gareth had a chance of playing he would be playing," Coleman said. "The reason he is not playing is because mentally he is not ready and physically he is not ready to play.
"He has not been training at Tottenham and not enough sessions. This is not just for Gareth but any player, it is too risky. We have got a good medical team and after having talks with them the feeling was that it is too much of a risk.
"Whatever Tottenham Hotspur and Gareth Bale decide to do and whether he stays or goes is nothing to do with me, my job is when he comes with Wales and how he plays and is with us and that is all fantastic the other side is between Gareth and Tottenham."
Reasons for Bale's psychological state could be linked to an off-season where rumours have persisted regarding a move to Spanish giants Real Madrid.
Madrid were linked with a £85m move for the two-time PFA Players' Player of the Year but both president Florentino Perez and manager Carlo Ancelotti have played down a possible deal in the last week.
Manager Andre Villas-Boas and chairman Daniel Levy are adamant Bale is not for sale but latest reports suggest the former Southampton winger has told Wales team-mates he has played his last game for Tottenham.
"Gareth is confused and bitter," a Wales source told The Sun. "He can't understand why Spurs have not agreed what would be the largest transfer fee in history.
"How could any player not be affected when he knows one of the world's biggest clubs has made a huge bid but that the deal isn't progressing? One thing's certain, he'll not play for Spurs again."