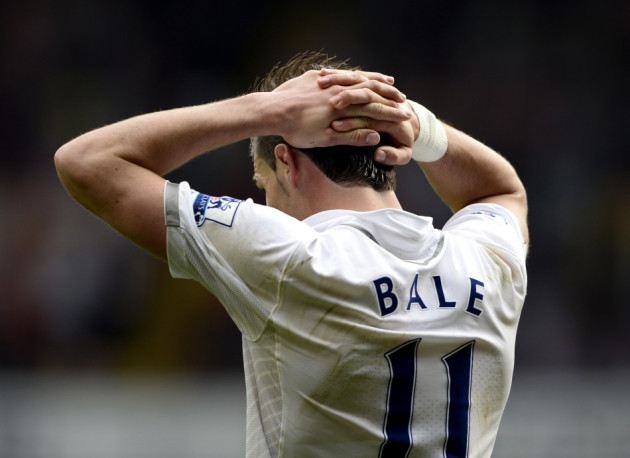 Former Tottenham Hotspur boss David Pleat expects the club to sell Gareth Bale should they receive a bid close to £100m from Real Madrid.
The Spanish giants have been linked with a move for Bale throughout the summer, with the latest reports suggesting Madrid will offer £50m plus Angel di Maria and Fabio Coentrao in order to secure the Welshman's services.
Andre Villas-Boas revealed last week Tottenham were entering into talks with Bale over a new contract to help clear-up his immediate future, and Pleat believes the club hold complete power over the 24 year old's future.
"I don't think there's been a written offer or any direct contact between the clubs," Pleat told talkSPORT. "There have been so many mixed message form media. The club is keeping its counsel.
"Tottenham have control. They will decide if he goes. I don't think there's the panic from the club's point of view that there seems to be in the media. The club mustn't bow to the pressure from outside.
"But they were talking £50m, £60m earlier in the summer - the press were anyway. This could rise to something crazy like £100m, which would blow any club out of the water.
"At that stage, even Tottenham, who have resisted strongly, may have to look at it. How do you resist that type of money? Manchester United couldn't resist it for Ronaldo."
Despite regular denials from manager Villas-Boas, Bale's future at White Hart Lane is a continual source of speculation.
The Wales international has often spoken of his desire to play abroad at some stage in his career but last summer signed a one-year extension to his contract, keeping him at Spurs until 2016.
However, after winning the PFA Players' Player of the Year award last season having scored 26 goals for Tottenham last season as he spearheaded Tottenham's pursuit of Champions League qualification, Madrid's interest appears to have heightened.
Madrid president Florentino Perez is a known admirer of Bale but the club are yet to firm up their interest by submitting a bid.