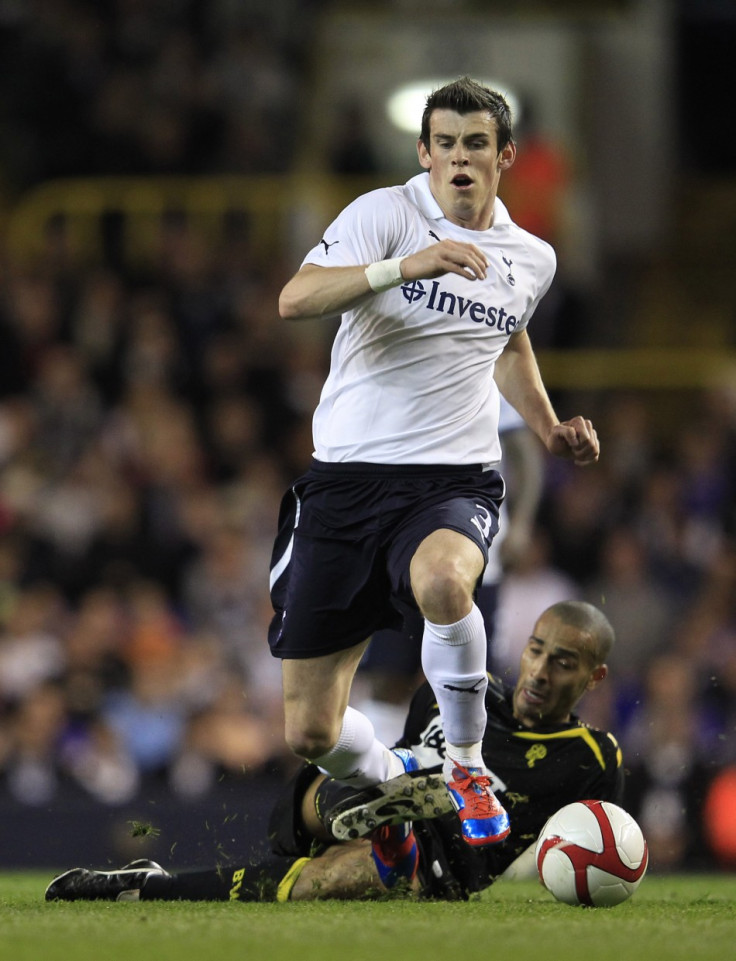 Spanish giants Barcelona are reportedly still interested in signing Tottenham's Welsh winger Gareth Bale - the man widely seen as one of the biggest contributor's behind Spurs' successful campaign this season, according to a Telegraph report. Bale has 13 goals and 14 assists from his 37 appearances for the club this season.
The Spanish club, who are in the semi-finals of the Champions League, are believed to have sent chief scout Albert Valentin to monitor Bale during Spurs' 3-1 win against Fulham. The club believes the 22 year old will be a perfect replacement for aging French left-back Eric Abidal, who recently had a liver transplant after being diagnosed with cancer.
The club could also be considering Bale to fill the void that could open up if Brazilian right-back Dani Alves leaves the club. The defender is reportedly ready to leave the Nou Camp this summer, in search of better prospects.
However, Barcelona, who have been in excellent form this season, have a number of problems they need to sort out before making a move for Bale. Their first priority at the moment will be persuading boss Pep Guardiola, whose relationship with board officials are a bit strained, to extend his contract. If Guardiola does agree to a contract extension, then the 41 year old Spaniard will get a final say in Barcelona's signings for next season.
Furthermore, club officials are likely to be more careful with expenditure this summer, having splashed large sums of money on the transfers of midfielder Cesc Fabregas and winger Alexis Sanchez, from Arsenal and Udinese, respectively.
Moreover, Bale, who still has three years left on his Spurs contract, has a rather large buyout clause, making him an expensive proposition for any club, particularly since Tottenham chairman Daniel Levy said last year his club would not sell their stars.
"Having quality players means they automatically attract attention from other clubs but I can assure you we have no reason to sell, and every intention of retaining, our key players. We shall simply not entertain any approaches for these players," Levy was quoted as saying in a Daily Mail article from 2011.
Meanwhile, Tottenham, who are fourth in the league at the moment, are struggling to sign Togolese striker Emmanuel Adebayor (on loan from Manchester City) on a permanent contract because of the player's high weekly wage demands.