Convicted drug smuggler Andrew Chan, one of the so-called Bali Nine, has married his girlfriend in a ceremony at the prison in Indonesia where he could be executed as soon as 29 April.
Chan, an Australian citizen, is one of nine people sentenced to death by firing squad for drug smuggling in the South East Asian country.
Chan's brother Michael told Australia's ABC News that Andrew had celebrated the wedding with his new wife, Febyanti Herewila.
"They have had a celebration inside the prison this afternoon, with close family and friends. It was an enjoyable moment. We would just like to celebrate that with him tomorrow as well," he told ABC.
"It's tough times, but happy times at the same time. So hopefully the president will still show some compassion, some mercy so these two young people can carry on with their lives."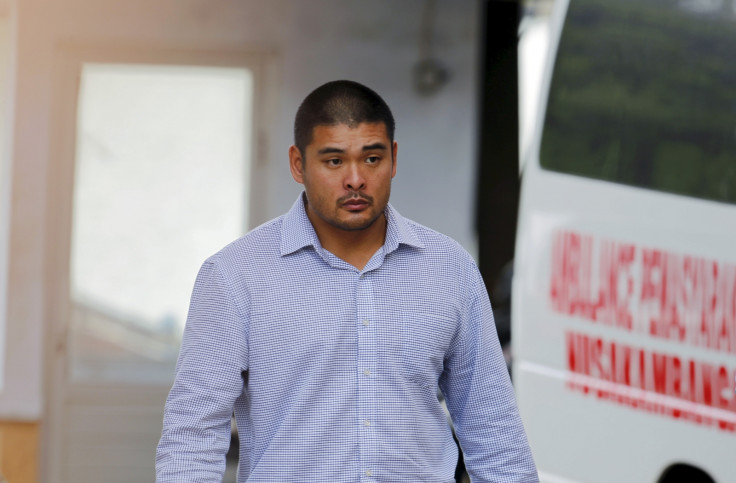 Australia has called on Indonesia to delay executing Chan and Myuran Sukumaran, who were convicted in 2006, until corruption claims had been investigated.
Julie Bishop, the country's foreign minister, has said she feared the convicts would be executed by the end of April. She said: "I will continue to advocate for a stay of execution for as long as they are alive."
The executions appear likely to go ahead after eight foreigners and one Indonesian were formally informed that they would take place in the next few days.
Australia and France have condemned the death penalty. "France and Australia share the same attachment to human rights and condemn the death penalty in all places and all circumstances," the French presidency said in a statement after France's President Francois Hollande met with Australian Prime Minister Tony Abbott.
A French convict, Serge Atlaoui, has been granted an appeal before the courts and may not be executed this week.
Chan and Sukumaran were found to be the ringleaders of the Bali Nine, a group of Australians who were arrested in 2005 in Bali for attempting to smuggle 18lb (8.3kg) of heroin from Indonesia to Australia. The other seven members of the group were given long jail terms.
Indonesia has some of the harshest drugs laws in the world. It lifted a four-year moratorium on executions in 2013.