Indonesia: Australian Bali Nine ringleaders to be prepared for death penalty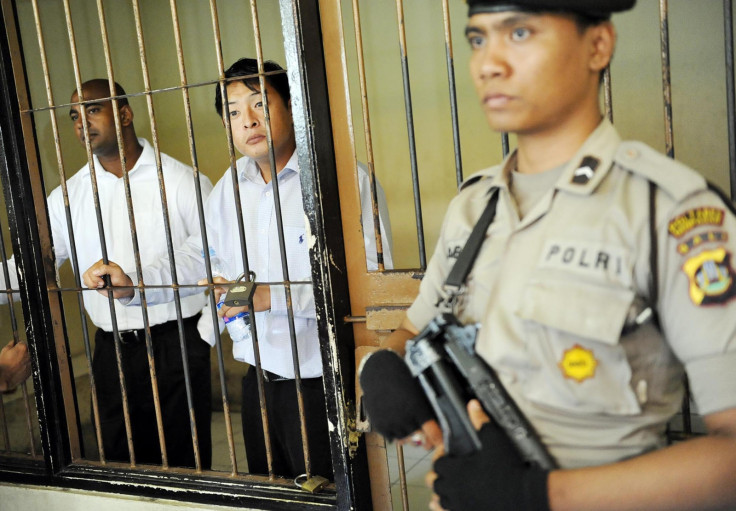 Australian smugglers of the Bali Nine drug ring will soon be facing a death penalty by firing squad.
Indonesian prosecutors were given official orders on Thursday 23 April to begin preparations to carry out the death penalty of Andrew Chan and Myuran Sukumaran via letters sent by the Indonesian Attorney-General.
A spokesman for the Attorney-General, Tony Spontana, said the only remaining task at hand is to announce the date of execution.
"The letter is for preparation, implementation and reporting after the execution," said Spontana, reported News.com.au.
Chan and Sukumaran were convicted in 2006 after trying to smuggle an estimated $4mn (£2.66mn) worth of heroin out of Indonesia.
Most of the other convicted members of the notorious Bali Nine ring were sentenced prison time but Chan and Sukumaran's clemency pleas were rejected by Indonesian President Joko Widodo.
"We already gave the maximum legal avenues to find the most fair legal verdict. It is only a matter of time," said Widodo.
The Attorney-General has said that any further challenge by the lawyers of Chan and Sukumaran will not be considered.
Death penalty laws
Widodo has defended the country's death penalty laws saying they act as an "important shock therapy" for future offenders.
During a lecture at the Yogyakarta college in December 2014, Widodo said drug traffickers on death row had "destroyed the future of the nation."
Out of the 136 people presently on the death row in Indonesia, 64 were reportedly convicted of drug trafficking, according to Attorney General Office statistics.
Meanwhile, the Human Rights Watch (HRW) has called on the Indonesian President Widodo to halt the "barbarous practice" of carrying out death penalties.
Phelim Kine, deputy Asia director of the HRW said: "President Widodo should join the global tide toward abolishing the death penalty rather than approving multiple executions.
"Indonesia should demonstrate leadership among Asian nations by stopping the barbarous practice once and for all."
© Copyright IBTimes 2023. All rights reserved.