Bali Nine: Celebrities demand Indonesia halts imminent execution of 2 Australians
Andrew Chan and Myuran Sukumaran due to be executed by firing squad for smuggling heroin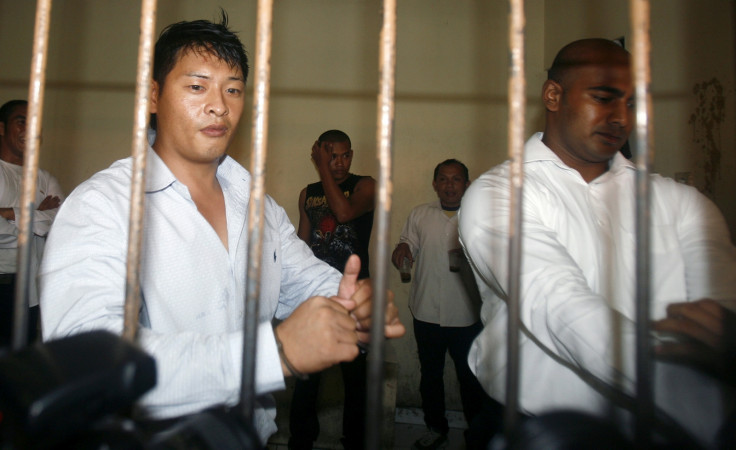 Australian celebrities have added their voices to a campaign calling on the Indonesian government to halt the imminent execution of two men for smuggling heroin.
Andrew Chan and Myuran Sukumaran are due to be executed by firing squad in the next few days, after appeals for clemency to Indonesia's president were rejected.
Along with seven other Australians, the men were found guilty of attempting to smuggle 8kg of heroin into Australia in 2005 and are being held in Kerobokan prison. The others were sentenced to long prison sentences but as "ringleaders" Chan and Sukumaran were given the death penalty.
Now artist Ben Quilty has created a powerful video calling on Indonesia to have mercy on the two men. Quilty, who befriended Sukumaran following his imprisonment, insists he and Chan are rehabilitated and Quilty is organising vigils, tributes and other events to support the men.
"The message is just for the boys to know there are people walking with them in this very dark time," Quilty told news.com.au. "They have no access to any media in there but I'm sure their barristers will talk them through it."
Celebrities joining the campaign I Stand For Mercy include Alan Jones, Asher Keddie, Andrew Denton and Brian Brown.
A petition on Quilty's webpage calling on President Joko Widodo to reprieve the two men has attracted over 2,500 signatures. However, time is running out and Chan and Sukumaran could be shot by firing squad as early as next Sunday.
The prospect of being shot is haunting the two men, says the lawyer for the two men, Julian McMahon.
Under the Indonesian method of execution, prisoners are asked if they wish to be blindfolded and are tied to a plank with a target over their heart.
"If the prisoner isn't dead straight away, the commanding officer is meant to walk up and then put a bullet in their head," said McMahon.
Raji Sukumaran, Myuran's mother, told the Sydney Morning Herald that her son and Chan have spent much of their time helping other prisoners.
"I am confident that if [Joko] knows what they have done and how much they have changed, I am sure he would not have the heart to order them to be executed," she said.
Chan's brother Michael was contacted by Australian PM Tony Abbott last week and is trying to remain optimistic about his brother's fate.
"I'm confident our government is doing everything they can," he said.
© Copyright IBTimes 2023. All rights reserved.