There was no reprieve for the drug smugglers Myuran Sukumaran and Andrew Chan. The pair was executed by firing squad on the island prison of Nusa Kambangan after a 72-hour notice period expired. The executions bring to an end a decade of legal challenges and emotional appeals for mercy.
The families of Sukumaran and Chan, flanked by police and surrounded by reporters, made their last visit to the jungle island to say their final goodbyes. The two men, aged 34 and 31 respectively, were among eight facing execution, including an Indonesian national, a Brazilian and four Nigerians.
Chan and Sukumaran were arrested on 17 April 2005 at Denpasar airport for trying to smuggle 8kg of heroin into Australia, as part of the group of Australian drug traffickers dubbed the Bali Nine.
Arrest
Chan was arrested as he was seated on an Australian Airlines flight to Sydney, carrying no drugs, just mobile phones and a boarding pass. A little later that day, Indonesian police arrested Sukumaran and three others at the Melasti Hotel in Kuta, with 350g of heroin and reportedly, bundles of plastic wrapping, Elastoplast tape and a set of scales. The group had been under surveillance for a week. The trial began on October 2005.
Born in Sydney, Chan was the younger child of Ken and Helen Chan, first-generation Cantonese-speaking migrants from China. He grew up in Enfield, in Sydney's southwest, attending Homebush Boys High School. Both he and Sukumaran attended the same school, but Sukumaran was four years above Chan, and so they didn't meet until 2002 at a mutual friend's house.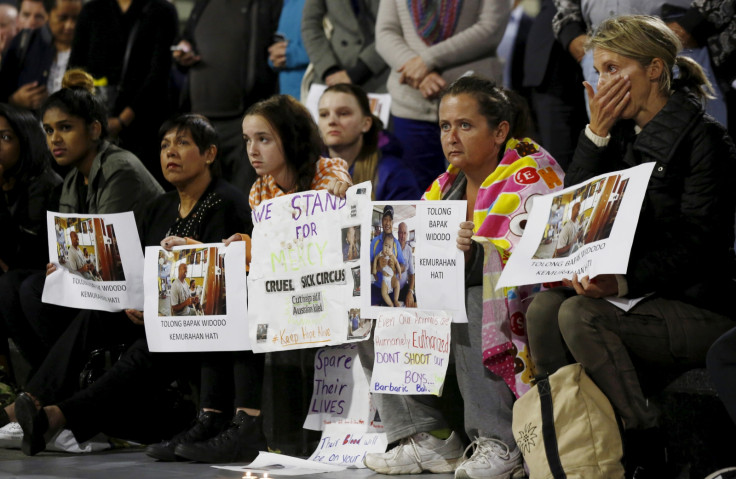 "I don't think I was really going anywhere in life," Chan told an interview with Australian network SBS TV following his sentencing and appeal. "I don't think, you know, I was achieving too much, even though I had a stable job and all... I've used drugs myself, I was a drug user. I know what it feels like to be one of them junkies walking on the street."
Having used drugs, he lived with his parents and was employed at a catering company where he worked as a supervisor – and was described as being punctual and reliable. At the company, he met Renae Lawrence, Martin Stephens and Matthew Norman. All four would later be convicted as members of the Bali Nine.
Verdict
Sukumaran grew up in Auburn in the western surburbs of Sydney. Although he started university, he dropped out – working first in the mail room at the American investment bank State Street Corporation, then the passport office in Sydney. Touted as a "martial arts expert" by the media, he, like Chan, wanted more out of life than working for little more than minimum wage.
In February 2006, the seven couriers were sentenced to life in prison. Despite media reports, the court found no evidence to back claims that they had been coerced into carrying the drugs after threats to harm their families made by Chan and Sukumaran.
The pair were found to have orchestrated the mission: booking flights, hotel rooms and supplying cash. Indonesian police maintained Chan was the "mastermind" of the operation, and in February 2006, the duo were told they would face the death penalty. Both sentences were cheered by anti-drug demonstrators outside the court.
Chan and Sukumaran's verdicts were the first ever death sentences imposed by the Denpasar District Court. Critics were quick to point out that not even Abu Bakar Bashir, the Indonesian spiritual leader of radical Islamists who carried out the 2002 Bali bombings that killed more than 200 people, was given a death penalty.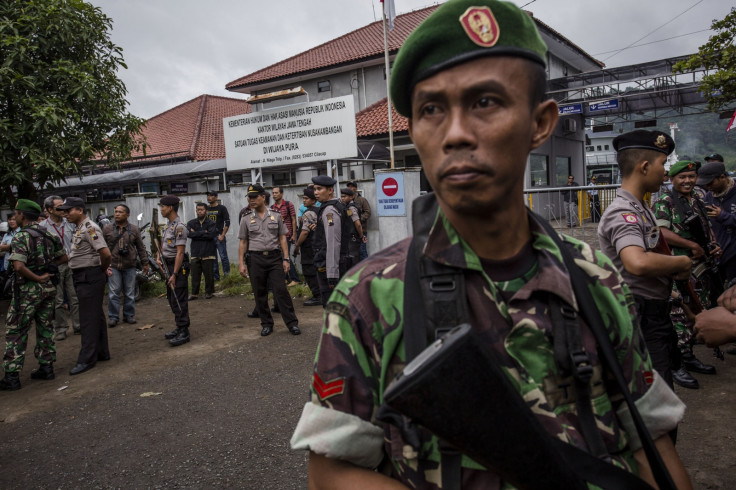 Strict drug laws
Indonesian drug laws are some of the toughest in the world. In 2013, the country ended a four-year moratorium on executions. Yet in the years following the verdicts, legal changes took place which reduced some of the gang's sentences. Lawrence, the only woman in the Bali Nine, had her sentenced reduced to 20 years. Appeals by four other couriers returned an upgraded outcome of death, which was later reduced to life within five years.
For Chan and Sukumaran, though, the repeated rejection of appeals and protests are indicative of Indonesia's intolerance of drug trafficking. Death sentences in the country are carried out by a firing squad of 12 gunmen, according to Amnesty International. Prisoners are given a choice of whether to stand or sit, or whether to have their eyes covered by a blindfold or hood, or not at all.
"Three rifles are loaded with live ammunition, while the other nine are loaded with blanks," Amnesty says, who have led a campaign to spare the duo's lives. "Prisoners are then fired on from five to ten metres."
There has been no leniency on the part of the Indonesians. The death penalty appears to enjoy support from the majority of the public – and media polls typically show around 75% support for capital punishment.
Some hope for the men remained until the end. "To walk out of there and say goodbye for the last time, it's torture and no family should have to go through that," Michael Chan, the brother of Andrew, said in a statement.