A video has emerged of the couple accused of murdering Sheila von Wiese-Mack in Bali partying at a luxury hotel in Chicago three weeks before her death, where they are alleged to have used her stolen credit card.
Von Weise-Mack's body was found stuffed in a suitcase in the boot of a taxi parked outside the five-star St Regis hotel in Nusa Dua, Bali, on Tuesday.
The 62-year-old academic, from Chicago, was discovered half-naked with wounds to her head. She appeared to have put up a fight, a local doctor confirmed.
Police also allege that after the killing, the couple had sex in their hotel room. Sources told News Corporation that Heather has been taken to the obstetrics and gynaecology section of the police hospital for tests after claiming to be pregnant.
Mack had been staying in the hotel with her daughter Heather, 19, and her daughter's boyfriend, Tommy Schaefer, who have both been arrested in conjunction with the death, police chief Djoko Hari Utomo confirmed.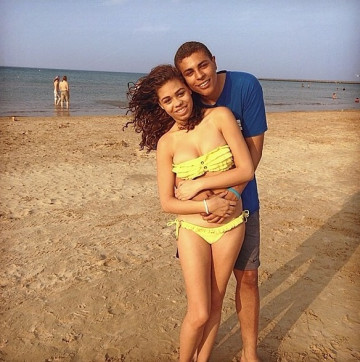 Heather, 19, and Schaefer, 21, are reported to have fled the hotel via a back entrance after Mack's body was found. They were arrested after police found them sleeping at a hotel in Kuta on Wednesday morning.
Three weeks earlier, von Weise-Mack had called police after her credit card company rang to query a charge for a room at the Conrad Chicago Hotel that she had not made herself.
Officers arrived at the hotel and found Heather, Schaefer and around seven others partying in a room on the eighth floor, according to the Chicago Sun-Times.
The newspaper reported that Heather told officers at the scene that she had permission to use her mother's credit card, which Mack later denied.
Footage purporting to have been taken that night was posted to YouTube this morning, although it has not been confirmed who uploaded the film.
Police on Thursday conducted mental health checks on Heather, who claimed three men had sought to rob her and her mother in the hotel where they were staying.
Utomo told AFP that Mack and Schaefer had been questioned separately and CCTV footage had been examined, adding that the pair were undergoing psychiatric tests for signs of mental instability.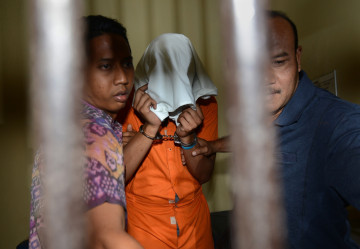 "They had not made any statements confessing or denying the charge. But [Heather] Mack told police investigators that three local men had entered their room and tried to rob them, perhaps suggesting she was not involved," he added.
Bali Police chief inspector General Albertus Julius Benny Mokalu said the couple had yet to provide police with a statement but added there was strong evidence against the pair.
"Although they have not given a statement, it is not a problem. We have much evidence including the CCTV footage, fingerprints, the luggage, it shows they are the perpetrators," he told Au News.
"This is premeditated murder. Why? Because we can see how they put the body in the suitcase," he said, adding that they may be charged under Article 340 of the Criminal Code, which carries a death sentence.