An American man has admitted that he murdered his girlfriend's mother, Sheila von Wiese Mack, in a luxury resort on the island of Bali, Indonesian police have said.
Tommy Schaefer, 21, and Heather Mack, 19, both from Chicago, were arrested on 13 August, 2014, the day after the body of Von Wiese-Mack was discovered in a suitcase in the boot of a taxi outside the St Regis hotel.
The 62-year-old academic, also from Chicago, was discovered half-naked with visible wounds to her head, a local doctor said. Von Wiese-Mack was the widow of highly regarded jazz and classical composer James L Mack, who died in 2006.
"Schaefer confessed to killing von Wiese-Mack during police interrogation," police chief Colonel Djoko Heru Utomo told the Associated Press.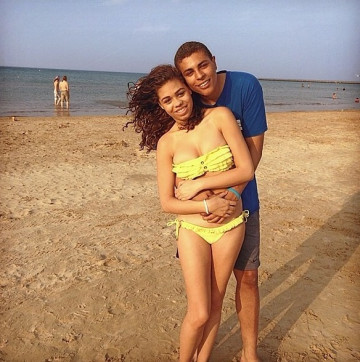 "He was hurt and offended by the victim's words in an argument with him. That is the motive for the murder."
Police said the couple hired the taxi and placed the suitcase in the boot, before fleeing the hotel via a back entrance. They were arrested after police found them sleeping at a hotel in Kuta a day after the body was found.
Utomo said Heather Mack, who is three months' pregnant, admitted in a separate interrogation that she helped Schaefer stuff her mother's body into a suitcase.
The couple have not yet been formally charged with murder. Utomo said officers hoped to complete the investigation and file their case with prosecutors before the couple's detention period ends in mid-October.
Police said they have interviewed dozens of witnesses, including hotel employees and the taxi driver. Some reported an argument over payment for hotel rooms had broken out between the three, which may have escalated.
An autopsy was carried out at a hospital in Denpasar. The head of forensics, Ida Bagus Putu Alit, said there were signs of violence on the body indicating the victim had fought before she died.
"We found scars on both forearms and the broken left-hand fingernail. That indicated a resistance in a fight," Alit said, as reported by NBC News.
If found guilty of murder, the couple could be sentenced to death by firing squad under Article 340 of Indonesia's Criminal Code.