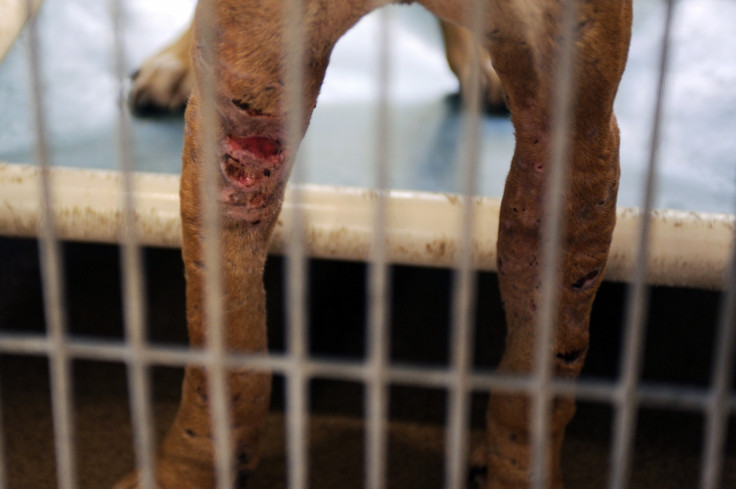 Police in Baltimore have broken up a massive dog-fighting ring, rescuing 275 dogs and seizing weapons and firearms.
Following a year-long investigation, officers raided more than a dozen homes in Baltimore, as well as a compound in West Virginia.
Over the course of the year-long investigation, police seized 225 dogs, 50 puppies, and 20 guns.
Fourteen men face charges including aggravated cruelty to animals related to dogfighting and animal abuse.
Police said that dogfights were held in basements and backyards across the Baltimore area.
After being bought as puppies, heavy chains and harnesses were wrapped around the dogs' necks and they were made to pull weights to build their muscles, police allege.
The owners beat the dogs with rusty pipes, cut their ears back, and made them fight other dogs until only one was left standing. Dogs that didn't win were shot, hanged, drowned and electrocuted.
"It's a cruel world," Baltimore police Lt. Col. Sean Miller said, according to the Baltimore Sun. "The connectivity to violent crime and violence is apparent."
There were also 'rape stands', which parted the legs of unwilling female dogs so they could be mounted by males and bred.
Authorities said the ring had connections with North Carolina, New York and elsewhere in Maryland.
Thiru Vignarajah, Major Crimes Unit chief for the Baltimore state attorney's office, told The Sun that up to $100,000 was sometimes bet on dog fights in the area.
Local shelters are housing 85 of the seized dogs.