The Band Aid 30 single Do They Know It's Christmas? has topped the UK charts.
The charity song, is the fastest selling single of the year, with more than 312,000 copies of the record sold since its release on 17 November.
It is the fourth time a version of the song has reached number one in the charts.
Sir Bob Geldof, unveiled the video for the track on The X Factor. Making a second appearance on the show, this time by video, he thanked the public for buying the record and urged them to continue to support the charity effort.
"Last Sunday we showed the video and X Factor nation you smashed it. Within half an hour we had raised £1 million. Right now it's number 1 in 61 countries.
"I need you to do one thing tonight. Keep doing this. Keep downloading it. We've got to keep this going. We need your help. Let's do it together. Do it now."
A spokesman for the Official Charts Company said Band Aid 30 is also expected to break sales records of its pre-cursor, Band Aid 20.
"A physical version is set to be released in December, which means the track is still a serious contender for 2014's official Christmas number one."
Featuring a host of British stars including Ed Sheeran, Chris Martin, Rita Ora, Ellie Goulding and One Direction, despite its success in raising millions for charity, the single has garnered criticism in some quarters.
Lily Allen revealed she rejected an invitation to sing part of the track, describing the charity effort as "a bit smug".
The 29-year-old told the Mail on Sunday's Event magazine: "I got an email asking me to do it. It's difficult to explain why I didn't do it without sounding like a complete ****.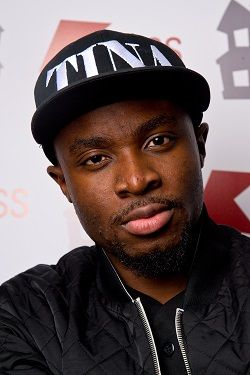 "I prefer to do my charitable bit by donating actual money and not being lumped in with a bunch of people like that," she explained.
There's also a growing backlash against Sir Bob Geldof, who along with Midge Ure, was the brainchild behind the original 1984 version. The former Boomtown Rats singer is accused by some of having a "white Messiah complex."
Ghanaian rapper Fuse ODG went so far as to say that Geldof's intervention is unwelcome, citing songs written by African musicians as being more appropriate for the cause.
Robtel Neajai Pailey, 32, a Liberian PhD researcher reiterated the sentiment, telling Al-Jazeera News. "We got this, Geldof, so back off,"
All proceeds from the sales of the Band Aid 30 single will go to the fight against the Ebola virus in west Africa which has claimed almost 5000 lives so far.