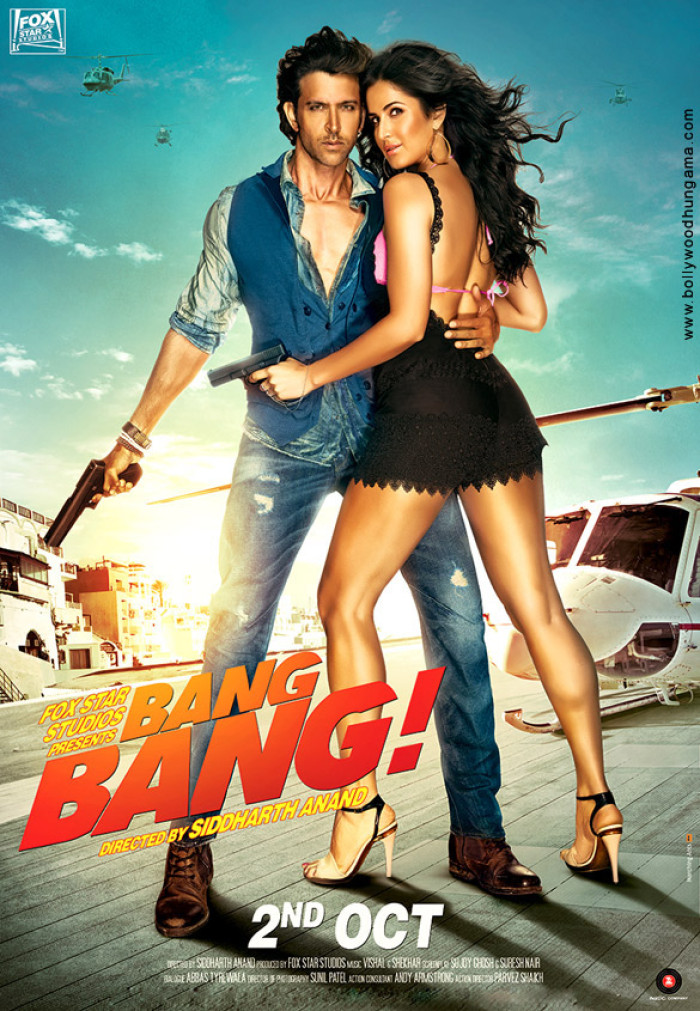 Hrithik Roshan is without doubt one of the best dancers in Bollywood. And the Bollywood superstar seems to be in top form in his upcoming film Bang Bang. The film's title track, which features Roshan paying a tribute to Michael Jackson, is already winning him praise from fans.
So, during a recent interview with CNN IBN, when Roshan's co-star in the film, and an amazing dancer herself, Katrina Kaif was asked what it was like matching steps with the Krrish star, she said:
"I am hugely offended nobody is asking Hrithik what it is like matching steps with me? I thought that after 'Dhoom 3' I would be up there with him, but nobody is saying that. I am really hurt. But we don't need to say anything as we know Hrithik is a terrific dancer."
Hearing this, Hrithik went all out in praising his leading lady and said, "If you ask me to do 'Kamli' or 'Chikni Chameli', I can't do what she does. She is incredible in what she does. In this film the concentration is more on me because we are doing a tribute to Michael Jackson and the concentration is more on the guy. I think it's only after watching the movie you can tell who danced well in the movie."
Bang Bang is an official remake of the Tom Cruise and Cameron Diaz starrer Knight & Day. The film is releasing on October 2, 2014.