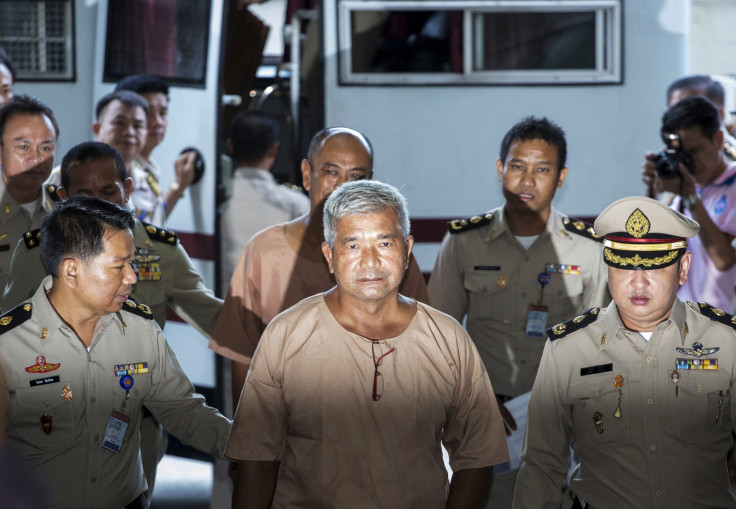 A criminal court in Bangkok, Thailand has begun delivering its verdict on the country's biggest human trafficking trial. By midday local time on Wednesday (19 July) the court had announced 21 guilty verdicts. More judgements are expected to come out later in the day which would decide the fate of 103 defendants in total.
The defendants are accused of smuggling refugees and migrants across the Thai-Malaysia border. Arrests started in 2015 after Thai authorities discovered mass graves in the frontier region. Many of the trafficked victims are thought to be Rohingya Muslims, an ethnic minority community which was already persecuted in Myanmar. A Thai army general was also among the defendants.
"There are many people in this human trafficking network. Don't group all soldiers in the country as one," Prime Minister Prayuth Chan-ocha, former junta ruler, told reporters on Wednesday urging Thais to express caution while linking senior military figures in the trafficking scandal.
The court's announcements on more judgements and sentences are expected to be delivered throughout the day as such judicial processes could take several hours. Out of 22 verdicts given out so far, only one has been found not guilty of the charges. Judicial proceedings from the packed courtroom are being broadcast on television sets outside the premises.
Myanmar citizens, Thai politicians, bureaucrats, businessmen and police officers are among the alleged human traffickers– who are suspected to be part of the smuggling syndicate which trafficked migrants originally from Bangladesh and Myanmar to countries like Thailand, Indonesia and Malaysia. The human trafficking case was closely linked to the refugee crisis in the region in 2015 as thousands of Rohingyas attempted to flee Myanmar and Bangladesh.
Rights groups have been demanding for a harsher crackdown on smuggling gangs operating in the region. They have accused Thai authorities of turning a blind eye towards the problem and hence troubling the region.
"We believe that the crackdown is only a disruption of a trafficking network but that network is still very much well in place," Amy Smith of the rights group Fortify Rights told Reuters.