Myanmar's pro-democracy icon Aung San Suu Kyi rebuffed a UN inquiry into alleged rights abuse against minority ethnic Rohingya Muslims in the country. The Nobel peace laureate, who was heralded as a defender of human rights and a symbol of change in Myanmar just ahead of elections in 2015, said her government did not approve of the UN rights agency's international fact-finding mission.
The ethnic Rohingyas, who are considered stateless and illegal immigrants in Buddhist-majority Myanmar, have reportedly suffered serious human rights abuse at the hands of the country's military forces. There are widespread concerns from inside Myanmar and elsewhere that the Suu Kyi government has not done enough to stop the persecution against them in Rakhine state. There have been allegations of mass killings and gang rapes committed by Myanmar's security forces in the restive region targeting Rohingyas.
"We do not agree with it. We have disassociated ourselves from the resolution because we do not think it is in keeping with what is happening on the ground," Suu Kyi, the de facto leader of Myanmar who officially holds the post of state counsellor, said.
"If we think the recommendations are in keeping with the real needs of the region, we would be happy to accept them, but those recommendations which will divide further those in the Rakhine, we will not accept," added the Myanmar leader, who led her National League for Democracy party to an overwhelming victory ending half a century military rule.
The 47-member UN Human Rights Council adopted a resolution drafted by the European Union in March calling for an international inquiry into the violence against Rohingya Muslims in Myanmar, formerly Burma. A UN report released in March also warned that the hounding of the Rohingya community could be tantamount to ethnic cleansing and crimes against humanity.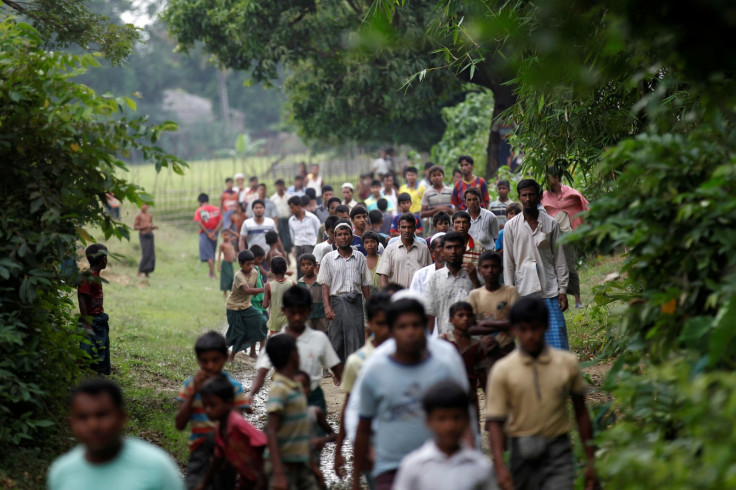 While clashing at the same press conference with Suu Kyi, the EU's top diplomat Federica Mogherini said a UN-led investigation is necessary to clear any ambiguity in reports pertaining to killing and torture of ethnic Rohingyas.
"The establishment of the fact-finding mission is one of the very few issues of disagreement between us. This can contribute to establishing the facts of the past, provided that we fully agree on the need to work together on the way forward," said the EU diplomatic chief standing alongside Suu Kyi.