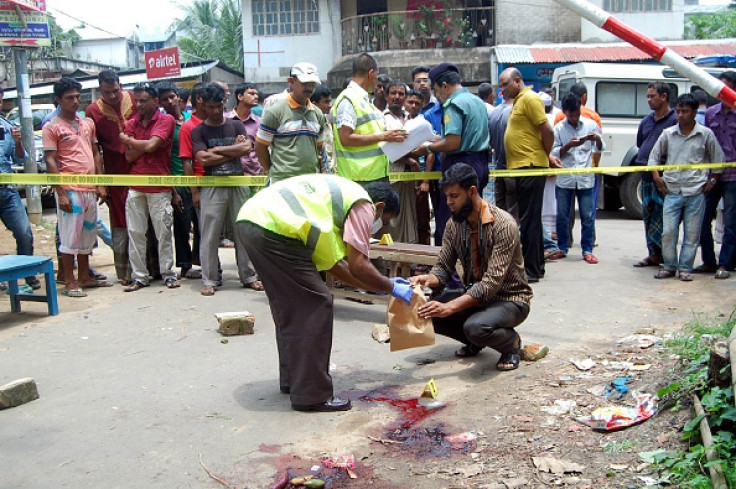 Sweden has been criticised for refusing to grant a visa to a Bangladeshi secular blogger who was killed in northern Bangladesh on 12 May.
Ananta Bijoy Das was attacked by a group of thugs wielding machetes in Sylhet city. He was the third secular blogger to have been killed in the southern Asian country since the beginning of the year.
Following the assassination, Sweden has been criticised for not granting the visa to Das, who had been invited by the Swedish branch of PEN International to attend a two-week-long set of talks on freedom of expression, AFP reported.
According to the report, the Swedish embassy had rejected the visa application as the blogger belonged "to a category of applicants where there is always a risk involved when granting a visa that you will not leave Schengen area after the visit. Furthermore, the purpose of your trip is not urgent enough to grant you visa," the embassy said in rejecting his application."
PEN International has demanded a "detailed and credible" explanation.
According to The Local, Swedish foreign ministry spokesman Kent Oberg confirmed the embassy had rejected the visa, but did not provide further details.
A friend of Das alleged that the blogger was killed by a group of extremists for his writing and that "he was on their hit list".
In March 2015, 27-year-old Washiqur Rahman, described as a "progressive freethinker"blogger, was hacked to death in the capital Dhaka. The murder occurred four weeks after Bangladeshi-American online activist Avijit Roy, who advocated for freedom of expression in Bangladesh, was killed by an unknown assailant in Dhaka.