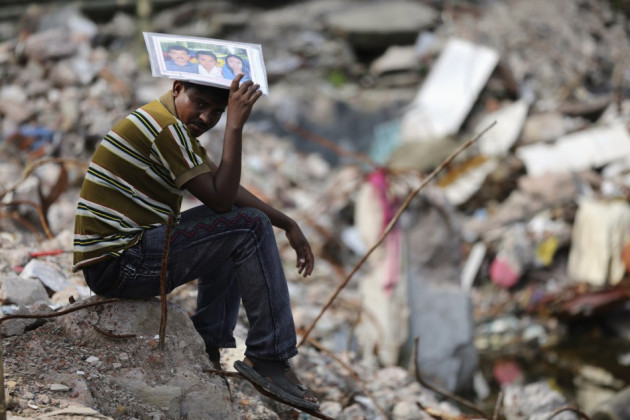 When the US government suspended Bangladesh's trade benefits under its Generalised System of Preferences (GSP) programme for the country's poor labour record earlier this year, it was a powerful signal that the Asian country could not keep doing business as usual. Working conditions, safety standards and respect for worker rights in Bangladesh are and have been among the lowest in south and south-east Asia for decades.
The extent of the neglect was grimly highlighted by the fire at the Tazreen Fashions factory last November, where blocked stairwells and barred windows contributed to the deaths of 112 workers, and the Rana Plaza building collapse in April, in which more than 1,200 workers, most of them young women, died in a building they knew to be unsafe.
Since the Tazreen blaze, the Solidarity Center's Dhaka office has documented 53 fire-related incidents in garment factories, which have killed at least 27 people and injured more than 750. The most recent deadly fire occurred in early October, when 10 people perished. Despite hefty promises and comprehensive "action plans" from manufacturers and the government, the effort to improve fire safety in the Bangladesh garment industry will require commitment by all parties, including the workers who risk their lives every day just going to work.
This is due to a variety of factors, including the actual physical infrastructure of the garment industry (thousands of factories and buildings that do not meet code), the structure of the economy (which encourages business decisions to be made on short-term considerations), a feeble labour and building inspectorate system, and extremely weak law enforcement. Change also is politically difficult: 85% of Bangladesh's foreign exchange comes from this one industry.
Because of its decades-long record of making and breaking promises under successive governments, it is highly unlikely that either the government or the garment suppliers can and will make factories safe for workers on their own. Due in large part to the spotlight on working conditions because of successive disasters, a new and revolutionary mechanism may be the key to actually improving fire safety and involving workers in decisions that affect their workplaces and their lives.
The recently established Bangladesh Building and Fire Safety Accord is the most substantial and far-reaching commitment to worker rights and safety by US and European brands and retailers in the history of Bangladesh's garment industry. The Accord, a binding agreement between the global unions UNI and IndustriALL and 100 signatory international apparel companies, identifies and requires that the apparel companies' estimated 1,500 supplier factories in Bangladesh remedy and prevent safety hazards, and educate and empower workers to play a proactive role in this process.
Unlike voluntary social responsibility schemes and codes of conduct, the Accord establishes a role for workers and their representatives in the identification, remediation and prevention of safety hazards, and places a binding obligation on international brands and retailers to ensure that necessary remedial and preventative measures are fully implemented and sustained by factory owners. In contrast to "social auditing" and "certification" systems that the garment industry has relied upon for years - more for public relations than for protecting the lives and health of workers - this new mechanism is binding upon the signatories. And workers will have a voice.
Workers are the best monitors of conditions in their factories because they are on the shop floor every day, as opposed to auditors hired by companies. Workers in the Rana Plaza factories saw the structural cracks literally spread across walls the day before the building fell. They did not want to return to the building, and many have told the Solidarity Center that they were threatened with the loss of their meagre wages if they did not go back to their machines. If they had had a union, they could have had the strength to say no to being forced into a death trap.
Today, GSP pressure, international attention and the Accord have opened the political space for Bangladeshi workers to organise independent unions - for the first time in the garment industry's history. Fifty-six unions have been formed and registered in 2013, compared with only one each in 2012 and 2011, after decades of obstruction by government and employers.
The Bangladeshis have an opportunity to create a new business paradigm that respects and protects workers. The current confluence of events and momentum could propel real, substantive improvements in factory safety. It is the country's and the industry's next best chance to do the right thing. If they do not, history shows that it will be Bangladeshi garment workers who pay the price.
Tim Ryan is Asia regional director for the Solidarity Center, which campaigns tirelessly for workers' rights around the world. Click here to read more about the organisation and its mission.