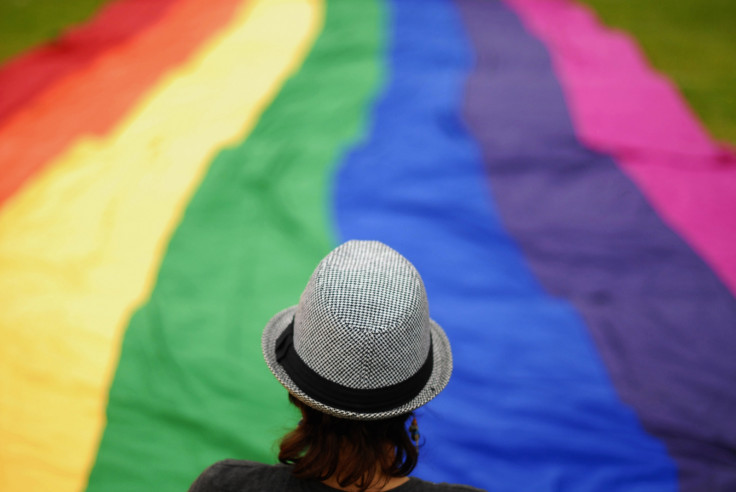 Gay rights activists in conservative Bangladesh have launched what they say is the first lesbian comic character, Dhee. The country's largest LGBTI organisation, the Boys of Bangladesh, unveiled the comic strip in early September in the Muslim-majority nation that punishes homosexuality with life imprisonment.
This year, four secular bloggers in Bangladesh were hacked to death by fundamentalists, underlining risks faced by liberals and minorities. Members of the Boys of Bangladesh say they want to eliminate stigma and discrimination involving gays in the country via the lesbian cartoon character.
Dhee, which means "wisdom, intellect, knowledge, wisdom, cognition or comprehension" in Bengali, the national language, was conceived for a countrywide campaign by the gay rights organisation. Shakhawat Hossain, the manager of Project Dhee, told The Times of India that Dhee's story easily relates to middle-class, Muslim, Bangladeshi lesbian persons.
He said: "This comic, done in the format of 10 flashcards, was conceived as an advocacy material for the countrywide campaign that Boys of Bangladesh is conducting as part of Project Dhee. When we thought of preparing unique, attractive and effective advocacy material to talk about gender and sexuality, creating a comic character deemed to be the best solution."
Hossain said the group sought to create a Bangladeshi, middle-class girl who is just like anyone else but at the same time stands out. "We envisioned Dhee to be an empowered, knowledgeable and easily relatable character. It was also very important for us to think of the gender stereotypes and not glamorize Dhee. So, she is not fair, has curly hair and wears glasses. She does not really fit into the typical definition of beauty but it is her inner glow that makes her who she is," he said.
Even though Bangladesh is officially a secular country, 90% of its 160 million population are Muslims. "LGBT people continue to face discrimination with some gay people forced to lead double lives as they fear what the reaction would be to them coming out," according to Newsweek magazine.
In December 2014, a survey revealed that around 50% of the LGBT community in Bangladesh said they felt their sexuality conflicted with their religious identity. They also expressed fears their sexuality would be exposed. Almost 26% said they faced discrimination.