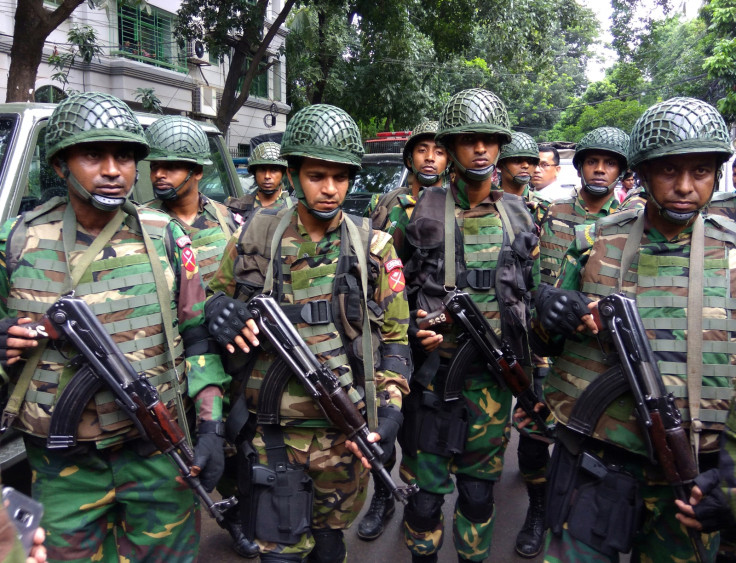 Bangladeshi police on Wednesday, (28 December) arrested five extremists, who were said to be planning an attack on New Year's Eve celebrations.
Monirul Islam, counter terrorism police unit head told a press conference: "They planned to attack on New Year's Eve," and declined to give more details as to where the militants were planning to attack and how they planned it. He added that they captured 60 kg (132 lb) of explosives when they caught the five jihadists in overnight raids in Dhaka.
The five allegedly belong to the Jamaat-ul-Mujahideen Bangladesh (JMB) group that was accused of mounting an attack on a Dhaka cafe in July 2016, in which 22 people were killed. The faction has reportedly sworn their allegiance to Islamic State (Isis).
IS (Daesh) claimed responsibility in what was dubbed to be the worst attack in the country.
The suspected militants arrested on Wednesday were paraded before media. Due to security reasons, officials have banned outdoor gatherings from dusk on 31 December to dawn on 1 January.
Over the last few years, attacks by extremists in the South Asian country have gone up as writers, bloggers, minorities have been targeted.
According to Reuters, at least 40 militants were killed by police since the cafe attack in Dhaka in July.