A panel set up by Myanmar's de facto head of state Aung San Suu Kyi to probe the clashes in Rakhine state and the army's response to it said in an interim statement that security forces acted according to the law.
The 13-member commission was formed by Suu Kyi following international pressure to investigate allegations that the country's armed forces raped and killed Rohingya Muslim women and children, and burned down their homes.
"Government authorities have followed the law and acted legally in their response to the attackers," Reuters cited the panel as saying.
The commission, headed by Vice President Myint Swe, a general and an acolyte of former junta leader Than Shwe, is expected to deliver a complete report by 31 January.
On Tuesday (13 December), the commission wrapped up a three-day visit to Maungdaw, where the military's response had reportedly forced thousands of Muslims to flee across the border to Bangladesh.
The panel said it visited the sites where attacks were launched by unknown Rohingya armed groups in the past. It also visited Muslim villages, but did not find any evidence to support allegations of rape by soldiers. However, Reuters reported that such claims could not be verified as authorities have blocked the route to those areas for journalist and observers.
"The military replied they didn't rape the women as described in the fabricated news stories, that they followed the rules," the statement added.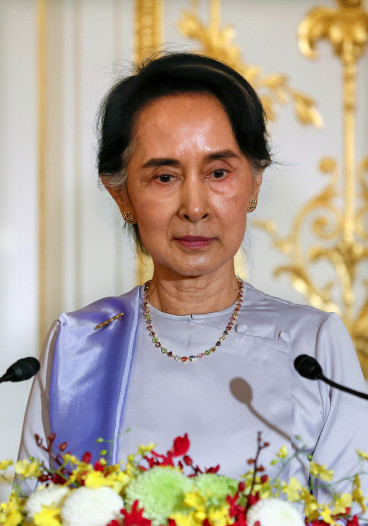 The panel also quoted villagers as saying that they had "received aid, and asked to get more". However, it did not name the villages it visited.
The news agency further noted that the commission's statements were in contrast to what the UN Office for the Coordination of Humanitarian Affairs had said on 13 December. The global body said that only 20,000 of the 150,000 people received aid in terms of food and finance. It added that nearly 7,600 pregnant women were blocked from getting medical assistance and 3,400 malnourished children were at risk of dying.
Meanwhile, Myanmar's religious affairs ministry is apparently planning to write a book to prove that Rohingya Muslims are not indigenous to the country. It announced on Monday (12 December) on its Facebook page about its decision to pen down a thesis to debunk foreigners who "stir things up by insisting the Rohingya exist and [who] aim to tarnish Myanmar's political image".
"We hereby announce that we are going to publish a book of true Myanmar history," the ministry said. "The real truth is that the word Rohingya was never used or existed as an ethnicity or race in Myanmar's history."