Bangladeshi refugee dies due to heart failure at Nauru detention centre
A young Bangladeshi refugee died of a heart failure at the Nauru detention centre, authorities in Australia have confirmed. This is the second death reported from the Pacific Island since April.
On 9 May, the 26-year-old complained of chest pain and subsequently admitted himself at the Republic of Nauru Hospital. However, the youth died even before he could be airlifted to Australia.
"He was receiving treatment in hospital, but died early today [11 May] after a series of cardiac arrests," a statement from Australia's Department of Immigration and Border Protection read. "An air ambulance was dispatched to Nauru, but the man's condition precluded his transfer from hospital to the aircraft and Australia."
Authorities are trying to contact the man's family and provide appropriate support to his friends, who are in Nauru – a tiny island country in Micronesia, northeast of Australia. The asylum seeker, who the Refugee Action Coalition working in the Pacific Island identified only as Rakib, was living at the immigration detention and offshore asylum processing centre since the past five months.
A report from the group claimed that the Bangladeshi could have overdosed on some medication, which may have resulted in his death.
"The immigration statement has left many people on Nauru angry, because the statement is seen as just another cover-up by the Australian Border Force," Ian Rintoul, the spokesperson of a Sydney-based refugee group said.
"Rakib's friends have said that his suicide was driven by the same desperation as others on Nauru."
According to Reuters, a Australia's Department of Immigration and Border Protection department "declined" to discuss the medical history of the deceased nor "responded to allegations" made by the refugee group.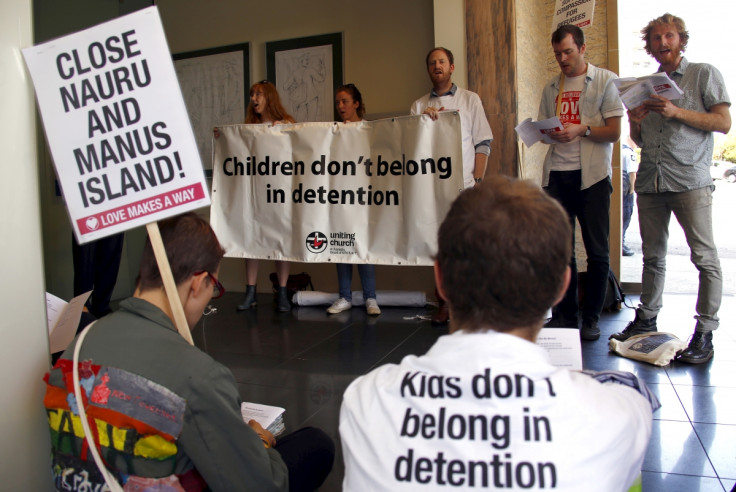 Rakib was sent to Nauru when he arrived in Australia by boat from Bangladesh. Migrants who attempt to enter Australia via sea are allegedly not allowed into the country even if their application claiming refugee status is processed successful. They are instead sent to Nauru or Papau New Guinea-controlled Manus Island.
The controversy surrounding Australia's immigration policy has been increasing, especially since two detainees in the Pacific Island camps set themselves on fire while protesting against the treatment meted out to them at the centre. A 23-year-old Iranian man died in the process, while a 21-year-old Somali woman is recovering after suffering 70% burns.
© Copyright IBTimes 2023. All rights reserved.