Bangladeshi writer Taslima Nasreen flees to US after threat from Islamic groups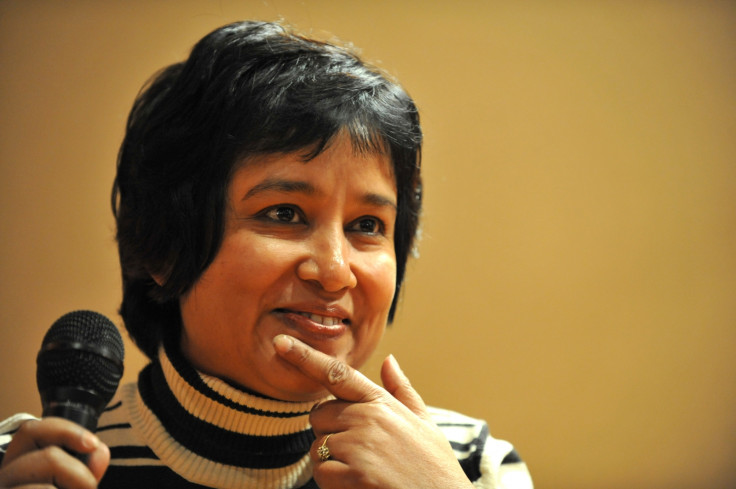 Taslima Nasreen, a controversial Bangladeshi writer and human rights activist, has been forced to relocate to the US after threats from Islamist militants, who earlier slaughtered three secularist bloggers.
The outspoken writer has been moved to New York in the last week of May by the NGO Centre for Inquiry (CFI), the organisation which she is part of.
The New York-based advocacy group has warned several other writers and activists in Bangladesh are in similar danger as well from the "Islamic radicals linked to al-Qaeda".
"Taslima is a truly international role model, as her work and her courage inspire people of all ages to question tradition, challenge dogma and fight for human rights," said Ronald A Lindsay, the chief of the CFI.
"We could not stand by while her life was in danger, nor will we turn our backs on the other brave freethinkers in fear for their lives. I know our community will make a strong show of solidarity and give generously to this emergency fund."
The exiled activist, who has been living in India since 2004, has been tweeting pictures after arriving in the US.
Three moderate bloggers − Avijit Roy, Washiqur Rahman and Ananta Bijoy − were recently hacked to death by right-wing extremists in Bangladesh raising serious communal tensions in the country.
© Copyright IBTimes 2023. All rights reserved.