Proposed changes to child marriage law in Bangladesh will only take the country a step backwards and not put an end to the practice, charities have opined. If approved by the country's parliament, the law would allow girls below 18 years to be married in "special cases".
The South Asian country's parliament is reportedly considering bringing changes to the Child Marriage Restraint Act during its next session beginning on 22 January. The law already bans marriage for girls under 18 years and men under 21.
Girls Not Brides, a coalition of more than 650 charities, on Thursday (12 January) called the proposal "alarming" as it does not define the term "special cases". The proposed changes were open to abuse, it argued.
"We have worked with thousands of girls who have been pulled out of education, married off early, bear the scars of early pregnancy, and forced to marry their abusers. This is simply unacceptable," Thomson Reuters Foundation cited a spokesperson from the alliance's Bangladesh chapter.
The "special cases" reportedly include getting girls married in case of accidental pregnancy, or where a marriage would help in saving the "honour" of a girl and her family's reputation in the largely conservative society, according to Prime Minister Sheikh Hasina.
However, rights activists argue that girls face a greater risk of sexual abuse, domestic violence and forced pregnancies because they are married off young, risking their lives.
Besides, child brides in the country are often isolated from attending schooling or accessing education and are forced into domestic activities for lifetime.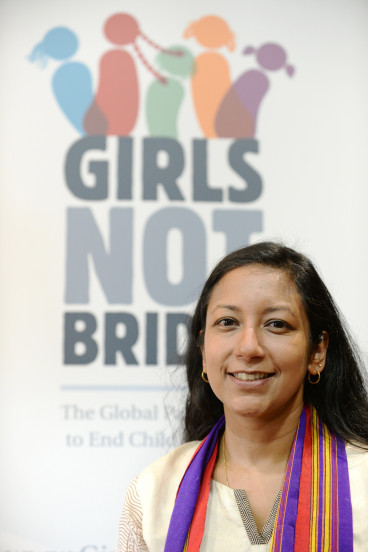 Campaigners accuse that social acceptance together with government's inaction for the practice to be continuing.
"Marriage before 18 does not ensure a pregnant girl's safety. In reality it exposes her to the risk of sexual, physical and psychological violence," said Lakshmi Sundaram, executive director for Girls Not Brides, said in the statement.
Bangladesh is reported to be one of 10 worst countries for child marriages besides Guinea, South Sudan, Burkina Faso, Niger and Chad. But statistics from 2011 show that the child marriage cases have come down in the South Asia country by 5% when compared to a decade before, Girls Not Brides said. It cited the government data which said 32.5% of girls aged between 15 and 19 were married, bringing down the number from 37.5% from 2001.
"The progress Bangladesh has made to address child marriage is impressive, and reflects a real commitment from the highest levels of the government. Now is not the time to regress," Reuters cited Sundaram as saying.