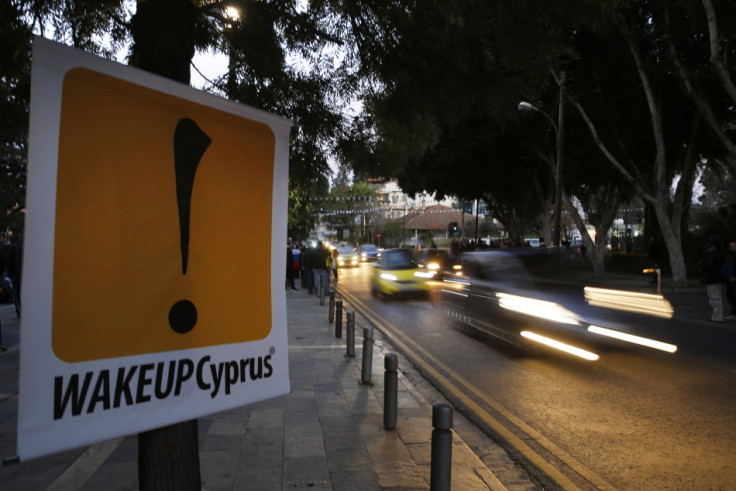 The roll-out of a voluntary retirement scheme to cut costs at the Bank of Cyprus could be the first in a series of belt-tightening exercises, a banking staff union has warned.
Bank of Cyprus staff numbers rose to 5,700 after it absorbed 2,400 employees from now-defunct Laiki Bank, the island's second- largest lender which shut down in the face of exposure to bad Greek debt.
The bank does not have a target figure for the retirement plan, a spokesman said, snubbing earlier reports that estimated the number at 1,000 initially.
The retirement scheme will run until the end of July and is also open to employees at the bank's subsidiaries.
Payoffs of up to €150,000 ($195,500) are on offer. The bank will continue offering medical and life insurance to departing staff till the end of 2014.
The bank workers' union Etyk accused the bank of "arbitrary" moves in its efforts to cut costs.
The Bank of Cyprus is now owned by its biggest clients after their uninsured deposits were taken away to be converted into equity to help in its recapitalisation, or bail-in.
Standard & Poor's downgraded Cyprus's debt ratings to "default" after the government announced it had pushed back paying €1bn ($1.3bn, £860m) worth of bonds.
The EU member has to complete the bond swap to meet the terms of its rescue deal. Cyprus has received €10bn from the EU and the International Monetary Fund (IMF) as part of a rescue deal that comprised a tax on large deposits and reform of banking expected to raise €13bn.
Cyprus is one of the smallest eurozone economies but secured a rescue package if it met severe banking restrictions and adhered to a set of austerity measures.
A previous plan to raise money through a tax on all Cypriot bank deposits - including those below €100,000 - fuelled panic in the financial markets and was withdrawn.
Last month, Cypriot President Nicos Anastasiades unleashed a scathing attack on the bailout conditions placed on the country, by the IMF, European Central Bank and EU, saying that there was not enough "careful preparation."
He said that the stringent bank deposit conditions was doing more more harm than good.