Mark Carney has said the Bank of England will "feel its way" to increasing interest rates over the next three years, hinting at around half the historic average of 4.5%. Since 2009, rates have stayed at a low of 0.5%.
The economy is growing at a decent rate. It looks like unemployment is falling and the labour market has reached a sort of equilibrium, and we are now starting to see wage increases – the consensus is the right time is approaching.
Average weekly earnings in the three months to May increased by an annual 3.2%, higher than at any time since early 2010, while regular pay (excluding bonuses) was up by 2.8%, the highest rate since the end of 2009.
Savers/borrowers
A low interest rate environment has been required to keep the economy moving over the past seven years. However, this does have some negative effects, one of which being the UK's saving rate is abysmally low.
An increase in interest rates will obviously be good for savers, who have seen seven years of rock-bottom returns on their assets. So anyone with a deposit account at a bank is looking at prospect of better returns than they have had.
The flipside of that, of course, is that mortgage rates and other borrowing rates will go up. So anyone who is on a variable rate mortgage, or whose fixed rate is coming to a close will be facing higher interest rates.
Tony Dolphin, senior economist and associate director for economic policy at the Institute for Public Policy Research, told IBTimes UK: "One sort of consequence is another twist to the generational differences in the economy at the moment.
"The IFS has done this analysis to show that since the recession, old people have done much better than young people. Government spending cuts were pensions-protected and so on.
"Maybe the one off-setting factor to this was that old people tend to have more savings, so they have been hit by lower interest rates, while young people are obviously more likely to be taking out a mortgage, so they have benefited from low rates. That offsetting factor is disappearing."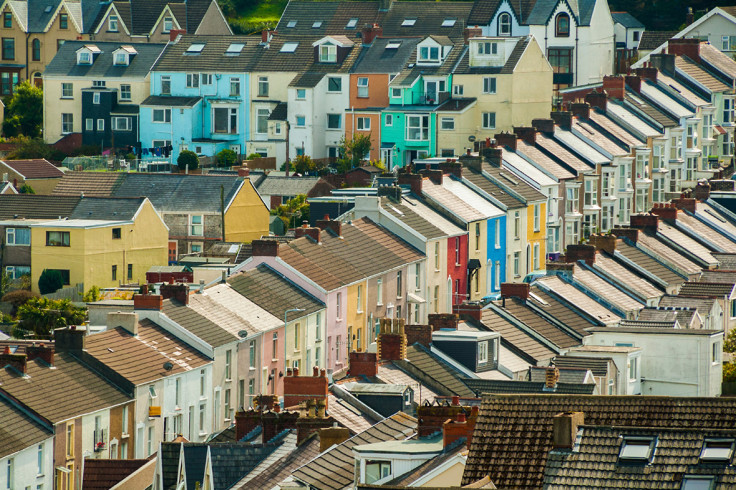 Housing market
The Bank of England may focus on wages or unemployment and the outlook for inflation, with regard to interest rates, but it will also have an eye on the housing market as well.
Looking back at previous episodes of interest rates going up, there is no prospect of the housing market collapsing. To some extent, high house prices are a function of interest rates but it is also a result of fact that successive governments have tried to find ways to help people buy houses rather than being inclined to find ways to help people build houses.
"The shortage of housing supply is not going to go away any time soon. Talk of housing market collapse is wrong; this may just take some of the steam out of it over the next couple of years – that would be good thing," said Dolphin.
"The mortgage deals that are around at the moment are not probably going to be around for an awful lot longer. If economists are starting to push their rates up, banks will react to that. I guess fairly soon we will see some of the better deals disappearing and slightly higher rates appearing.
"Conversely for savers, now is probably not the best time to put you money into an account and lock it in at an interest rate for two or three years because it may be that you can do a bit better when rates start to go up."
Small businesses
One of the arguments as to why the UK productivity performance has been so poor over the past few years is that very low interest rates have allowed companies that would have gone out of business in a "normal" recession to continue.
So-called "zombie companies" that are not very productive or dynamic have managed to lurch along because whenever they get into financial difficulty, they can go to the bank and borrow at very low interest rates and keep going.
Dolphin said: "It's kind of harsh for individuals concerned, but for the long run health of the economy you want a turnover of businesses, you don't want the same businesses surviving forever.
"So losing a few of these not so productive businesses and replacing them with more productive businesses is ultimately a good thing. That's what capitalism is all about. We don't ossify we innovate."
Noflation
Oxford Economics analysts said that while Carney's comments struck a hawkish tone, the Monetary Policy Committee may want to exercise some caution in publicly flexing its "hard money" muscles.
They said: "The week's developments point to an economy firmly stuck with 'noflation'. Indeed, a period of falling prices may well be looming.
"And although pay rises have accelerated, evidence that productivity growth is finally reviving should counteract any inflationary impact."
Meanwhile, William Hill agrees a rate increase will happen at the "turn of the year", offering just 6/4 that it increases between January and June 2016. It is 11/8 that interest rates increase after that and 9/4 that they do before the end of 2015.
William Hill spokesman Joe Crilly said: "Should financial recovery continue as it has been doing, Mark Carney predicts that an interest rate increase could happen at the start of 2016 and the odds certainly back up that theory.
"The prices are all incredibly tight though so we will certainly be maintaining a keen interest in this market."